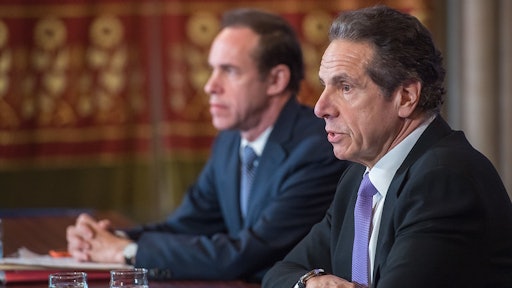 ny.governor.gov
New York Gov. Andrew Cuomo signed an executive order, released Wednesday night, that requires businesses to limit their in-office workforce to 50%.
The order specifically states, "All businesses and not-for-profit entities in the state shall utilize, to the maximum extent possible, any telecommuting or work from home procedures that they can safely utilize. Each employer shall reduce the in-person workforce at any work locations by 50% no later than March 20 at 8 p.m. Any essential business or entity providing essential services or functions shall not be subject to the in-person restrictions."
The order exempts "essential infrastructure including utilities, telecommunication, airports and transportation infrastructure, . . . construction" and other essential businesses.