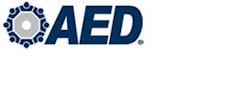 On May 8, the Surface Transportation Bill Conference Committee began negotiations to reconcile the Senate's surface transportation bill, MAP-21 (S. 1813), with the measure approved by the House (H.R. 4248).
In a letter to conference Chairman Sen. Barbara Boxer (D-CA), and Vice Chairman Rep. John Mica (R-FL), AED urged committee members to produce a bipartisan conference report before the current highway program extension expires on June 30.
"The nation's transportation network is in desperate need of investment and certainty," AED President and CEO Toby Mack and 2012 AED Chairman Larry Glynn, president of CMW equipment, told lawmakers. "By restoring stability to federal transportation programs, a final conference report approved by both chambers will help create and sustain millions of jobs."
The urgent need for a new highway bill and the persistent effort of equipment distributors to pass a bill are reaching the highest levels. Chairman Boxer, in her opening remarks, specifically referenced the impact that delays surrounding reauthorization have on equipment distributors. "I learned from the Associated Equipment Distributors that the same uncertainty has caused construction businesses to rent equipment that in the past they had the confidence to buy. This has depressed their businesses, placing a further drag on the economy and increasing unemployment," Boxer said.
Boxer and Mica, continue to praise their respective versions of the highway bill. Though the talks have thus far been bipartisan in nature, some feel the more contentious differences in the bills, such as how to pay for the infrastructure projects, could ultimately drive progress to a halt.
Approval of the Keystone XL pipeline in a conference report remains one of the most talked about issues. While many Democrats continue to view the project as an impediment to the success of the conference report, Rep. Mica has stated that Keystone approval was moving forward.
Though progress appears slow, key staff have been meeting regularly and conference leaders remain confident that the committee will produce a final report. House Transportation & Infrastructure Committee Ranking Member Nick Rahall (D-WV) estimated the initial stage of negotiations to last one or two more weeks, with more contentious issues possibly taking longer to reconcile.
The equipment industry must continue to keep the pressure on Congress. Visit AEDAction.org to remind your representatives of infrastructure investment's economic impact.