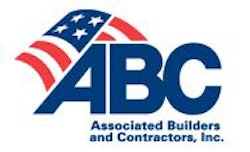 As a result of a bid protest filed by three contractors March 19 with the Government Accountability Office (GAO) against a PLA mandated by the U.S. Department of Labor (DOL), the DOL has withdrawn a solicitation that would have required contractors to sign a controversial union agreement - a PLA - as a condition of building a $40 million Job Corps Center in Manchester, N.H. After reviewing the facts of the case, the GAO strongly indicated to the parties that it likely would sustain the contractors' protest under the federal Competition in Contracting Act, absent corrective action by the DOL. In direct response to the GAO's action, on May 31, 2012, the DOL announced its withdrawal of the Job Corps Center solicitation that included the PLA mandate.
"This is a big win for taxpayers and the principles of fair and open competition in federal contracting," said ABC Director of Labor and Federal Procurement Ben Brubeck. "Removing the coercive PLA mandate in New Hampshire will level the playing field and ensure increased competition and construction job creation for all skilled construction workers and their qualified employers, instead of just special interests needlessly favored by this administration."
This is the second time the DOL has unlawfully tried to mandate a PLA on the Job Corps project and been forced to withdraw it after contractors filed protests at the GAO. "It is shameful that the DOL has delayed construction of this much needed New Hampshire Job Corps Center for more than two years for no reason other than to show favoritism toward the administration's cronies in organized labor," said Brubeck. "It is past time for the DOL to carry out its mission of helping create jobs by building this project free from unlawful special interest handouts. ABC calls on the DOL to take immediate action to reissue the Job Corps solicitation without any PLA mandate or preference."
This is the fifth GAO bid protest ABC has supported on behalf of members objecting to illegal PLA requirements on federal projects. On each occasion, the federal agencies that attempted to mandate PLAs have been forced to withdraw their unlawful solicitations. ABC-supported GAO protests resulted in the removal of PLA mandates from a General Services Administration procurement in Washington, D.C.; an Army project in Camden, N.J.; a Veterans Affairs project in Pittsburgh; and now twice on the New Hampshire Job Corps Center.
"Federal law is clear that Obama's Executive Order 13502 does not allow federal agencies to discriminate in favor of PLAs without a strong showing of need and evidence that PLAs will deliver increased economy and efficiency in federal contracting," said Maurice Baskin of Venable LLP, ABC's general counsel who represented the successful protesters in the New Hampshire case. "We were able to show the DOL's PLA mandate needlessly restricted competition, increased costs to taxpayers and actually hurt local construction workers, all without any factual justification for the PLA. Of particular significance, the DOL failed to justify the PLA even after spending hundreds of thousands of dollars on a market impact study by Hill International. The Hill report failed to show that a government-mandated PLA was needed to serve any legitimate government needs in New Hampshire, as demonstrated by our own expert witness, Professor David Tuerck of the Beacon Hill Institute."
"It is time for the Obama administration to stop trying to steer lucrative federal construction contracts to Big Labor—one of the president's largest political supporters—through unlawful government-mandated PLAs," Brubeck said. "The American people deserve the best possible construction project at the best possible price. We can't afford the increased costs, reduced competition and delays created by these special interest handouts. ABC will continue to fight for fair and open competition, and will challenge federal agencies attempting to impose unjustified PLAs on federal projects."
Numerous studies show PLAs discourage merit shop contractors and subcontractors from competing for federal contracts, thereby increasing costs to taxpayers and discriminating against the 86 percent of the construction workforce that does not belong to a labor union. PLAs typically force contractors to hire most or all of their craft employees from union hiring halls; follow inefficient union work rules; hire apprentices exclusively from union apprenticeship programs; and pay into union benefit plans on behalf of employees even if they have their own qualified benefit programs. PLAs force employees to pay union dues; accept unwanted union representation; and forfeit benefits earned during the life of a PLA project unless they join a union and become vested in union benefit plans.
Companies in this article