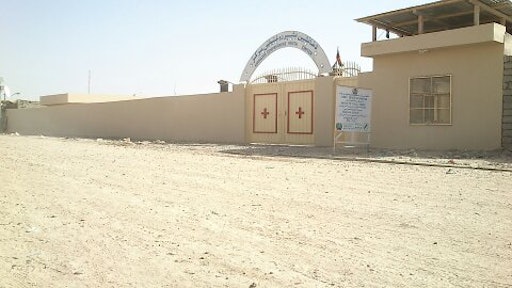 On September 15, 2012, facing down insurgent attacks and a diminishing US military presence, AISG Construction completed a permanent health clinic with twelve treatment rooms serving 4,000 local citizens of Khan Neshin District – dead center in the "homeland" of the Taliban.
After picking up from a failed contractor and working almost exclusively with an Afghan labor force, AISG built a reinforced concrete and brick structure that meets US Army Corps of Engineers standards in one of the most dangerous and isolated places on earth. The supply lines alone extend hundreds of miles through hostile and undeveloped southern Afghanistan.
"We have overcome the challenges of Ramadan in the hottest of summers and an extended Eid, followed by an increase in Taliban activities hindering the logistical support to bring materials to the site," said AISG Afghanistan Country Manager Frank Guffey, a former Recon Marine. "We persevered, self-adjusted and continued on the mission until completion."
AISG continues to provide construction services in Helmand Province where the company is building a high school in Marja and four police stations in Now Zad. In Paktika Province, AISG is constructing a police headquarters on the high plateau of Sar Hawza in the badlands near the Pakistani border.
AISG, Inc. is an American-owned design/build construction, logistics and security management firm that has accomplished over $400 million in US Government (USG) and commercial work since the company's founding in 2004 in Baghdad, Iraq. The AISG business model from the company's inception is to develop and employ local nationals, vendors, subcontractors and partners. As prime contractor, the company has completed more than 90 USG contracts in Iraq and Afghanistan without a single default.