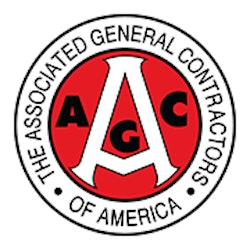 Voters in the November 6 election approved more than 380 ballot initiatives totaling more than $30 billion in state, local, and school bond measures.
With municipal bond yields at some of the lowest rates since the 1960s, many cities and states decided that this was the year to go for big infrastructure projects. States and municipalities were asking for $37 billion, so their success rate was over 80 percent, higher even than the average success rate for presidential election years (since 1948), which is 76.3 percent.
But the $37 billion in approval sought was significantly less than the $67 billion sought in 2008. Many states and municipalities are still reeling from the impact of the Great Recession, with collected revenues down from 2008 levels. With this decrease in revenue, many states had to make up large budget deficits due to balanced-budget amendments, and are reluctant to take on new debt.
Still, there were several big winners across many different infrastructure categories.
School construction won big in San Diego, Houston and Miami;
New Jersey approved $750 million for research facilities, university buildings, county colleges, and even smaller private institutions;
Arkansas levied a half percent temporary sales tax to ultimately raise $1.3 billion for highway construction;
Alaska will issue nearly half a billion dollars in general obligation bonds for transportation projects;
Maine will issue a general fund bond of $8 million to allow the state to secure nearly $40 million in federal grants;
Dallas had the largest borrowing for consideration for a city with two propositions for street and sewer/stormwater system improvements together totaling $587 million. Both measures passed resoundingly, with more than 80 percent voting in favor.
AGC will continue to monitor trends in state and local infrastructure funding and work with our network of chapters to ensure they have the tools they need to protect members' markets.