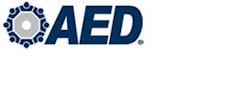 On Dec. 5, AED joined a coalition of 78 business organizations and companies on a letter to congressional leaders calling for extending 50 percent bonus depreciation through at least 2013. AED played a leading role in helping to gain signatories for the letter.

"[Bonus depreciation] will provide some certainty to U.S. businesses to allow them to continue to make capital investments, which in turn will create more jobs and help ward off a possible recession in 2013," the coalition stated. "Enactment of this provision is even more important given the other uncertainties that continue to linger with our U.S. tax code, while at the same time is one of the more cost effective measures that Congress can enact to spur economic growth."

If lawmakers don't act, bonus depreciation is set to expire at the end of the year. AED believes that another year of bonus depreciation combined with the certainty provided by the recently enacted highway bill (MAP-21) will allow continued growth and job creation in the construction industry.

To urge your lawmakers to support 50 percent bonus depreciation extension visit www.AEDaction.org.