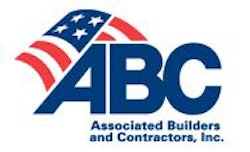 The Associated Builders & Contractors commended Michigan Gov. Rick Snyder and lawmakers after a new right-to-work law was signed that will prevent workers in the state from being forced to pay union dues as a requirement of employment. Snyder signed the bill hours after it was passed by the Michigan legislature.
"Today the Michigan Legislature stood up for the hardworking women and men of our state," said Chris Fisher, president of ABC of Michigan. "Workers will now have the right to freely choose whether or not to affiliate with a labor union. Empowering Michigan workers with this basic choice is a tremendous step forward on behalf of equity and fairness in the workplace."

In the week leading up to the historic vote, there was a serious effort from the building trades unions and some lawmakers to deny Michigan's construction industry right-to-work protections. ABC successfully argued that such an exception was illegal, and would make it difficult for the right-to-work law to withstand legal challenge.
"This was one of the largest lobbying efforts from ABC in quite some time," added Fisher. "We were up against tremendous pressure and fortunately, we were able to protect the merit shop."

Michigan is the 24th state in the country to enact a right-to-work law and the second to do so in 2012, with Indiana enacting its similar law in February. Before this year, the most recent right-to-work law was enacted in 2001 in Oklahoma. Similar legislation has been introduced in 12 other states.

"As in other right-to-work states, Michigan likely will see new businesses moving into the state and creating more jobs," said 2012 ABC National Chairman Eric Regelin, president of Granix, LLC, Ellicott City, Md. "Hopefully more lawmakers -- strapped with massive budget deficits, falling revenues and stagnant economic growth -- will consider a right-to-work law to help turn their economies around."