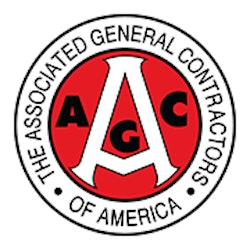 Construction employment declined in 151 out of 337 metropolitan areas between November 2011 and November 2012, increased in 126 and was stagnant in 60, according to a new analysis of federal employment data released today by the Associated General Contractors of America. Association officials noted that metro areas in New York and New Jersey in particular experienced significant construction declines in the first full month after Hurricane Sandy.
U.S. Construction Industry Adds 30,000 Jobs in December
"The uncertainty about 2013 federal tax and spending rates likely prompted firms in many parts of the country to hold back on hiring," said Ken Simonson, the association's chief economist. "Construction workers in the New York area, meanwhile, suffered as existing projects were put on hold in the weeks following Hurricane Sandy."
Largest job losses:
Nassau-Suffolk, New York (-6,900 jobs, -11 percent)
Las Vegas-Paradise, Nev. (-5,200 jobs, -13 percent)
Chicago-Joliet-Naperville, Ill. (-4,500 jobs, -4 percent)
Putnam-Rockland-Westchester, N.Y. (-4,300 jobs, -13 percent)
Highest percentage of job losses:
Springfield, Mass.-Conn. (-24 percent, -2,300 jobs)
Jackson, Miss. (-22 percent, -2,400 jobs)
Columbus, Ind. (-19 percent, -300 jobs)
Lansing-East Lansing, Mich. (-18 percent, -1,100 jobs)
Highest percentage of new construction jobs:
Pascagoula, Miss. (31 percent, 1,500 jobs)
Haverhill-North Andover-Amesbury, Mass.-N.H. (18 percent, 700 jobs)
El Centro, Calif. (15 percent, 200 jobs)
Lafayette, La. (15 percent, 1,000 jobs)
Most jobs added:
Houston-Sugar Land-Baytown, Texas (15,300 jobs, 9 percent)
Dallas-Plano-Irving, Texas (6,900 jobs, 7 percent)
Boston-Cambridge-Quincy, Mass. (6,800 jobs, 13 percent)
Seattle-Bellevue-Everett, Wash. (6,300 jobs, 10 percent)
Phoenix-Mesa-Glendale, Ariz. (5,400 jobs, 6 percent)
Association officials said construction employment suffered in the New York area amid halts to existing construction projects in the aftermath of Hurricane Sandy. They noted that, in addition to the large losses in the Putnam-Rockland-Westchester and Nassau-Suffolk metro areas, Edison-New Brunswick, N.J. (-3,800 jobs, - 10 percent) lost more construction jobs than all but five other metro areas while Newark-Union, N.J. (-3,100 jobs, -9 percent) lost more jobs than all but eight other metro areas.
"With the first batch of reconstruction funds finally heading to the New York area, there should be a bit more opportunity for construction workers in those areas," said Stephen E. Sandherr, the association's chief executive officer. "It will likely take months, if not years, for the region to bounce back from the losses it experienced during the economic downturn and subsequent hurricane."
Companies in this article