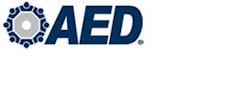 The Canadian government's 2014 budget is winning praise from the business community for its commitment to infrastructure investment.
The budget, under a new Building Canada plan, includes more than $53 billion in investments over 10 years, including more than $47 billion in new funding to support local and economic infrastructure projects, and will start in 2014-15. Highlights include:
$32.2 billion over 10 years under a Community Improvement Fund to build roads, public transit, recreational facilities, and other community infrastructure across Canada
$14 billion for a new Building Canada Fund to support major economic projects of national, regional, and local significance
$1.25 billion for the renewal of the P3 Canada Fund to continue innovative ways to build infrastructure projects faster and provide Canadian taxpayers with better value through public-private partnerships
The plan will also provide funding for expanded skills and apprenticeship training programs.

The Associated Equipment Distributors has ramped up its advocacy activities in Ottawa, and the equipment industry is playing a more visible role in the Canadian policy process than ever. Earlier this year, equipment distributors from across Canada weighed in with Transport, Infrastructure & Communities Minister Denis Lebel and Finance Minister James Flaherty urging them to renew and expand the country's commitment to infrastructure.

"AED praises the Canadian government for its historic commitment to infrastructure investment," AED Vice President of Government Affairs Christian Klein said. "This plan puts Canada on the path to building and rebuilding the infrastructure it will need to sustain strong economic growth in the coming years."