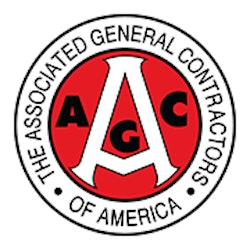 The AGC/Alliant Build America Awards honor AGC members who build the nation's most impressive construction projects ranging across the building, highway and transportation, municipal and utilities, and federal and heavy divisions. The 2014 Alliant Build America competition is still accepting entries from member companies in good standing. Click here to begin your submission.
Winners will excel in the following areas:
state–of–the–art advancement
project management
innovation in construction techniques or materials
safety record
client service
community relations
environmental sensitivity
partnering excellence
Recipients of the Build America Awards, selected by contractors, have demonstrated the very best when it comes to building a better America and exemplifying AGC's motto, 'Quality People. Quality Projects'. Member companies are encouraged to submit multiple entries.
The deadline for all submissions is Friday, November 1, 2013 at 11:59 PM ET. Winners will be announced at AGC of America's 95th Annual Convention in Las Vegas next March.
For more information, visit the Alliant Build America Awards page or contact Elisa Brewer Pratt at [email protected] or 703.837.5343.