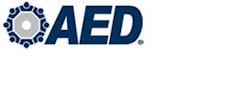 On October 1, the U.S. government officially closed after lawmakers were unable to come to agreement on a continuing resolution for appropriations (CR) for FY 2014. With neither the Republicans nor Democrats giving ground, it's possible the shutdown could last weeks.

The GOP's effort to derail the Affordable Care Act (ACA or "Obamacare") is at the heart of the matter. While party rhetoric has changed little from the weeks leading up to the shutdown, it is becoming increasingly clear that leadership on both sides of the aisle are gearing up for a measure tying the CR to an upcoming vote raising the debt ceiling.

Republicans want concessions such as repealing the ACA's medical-device tax to raise the borrowing limit, while the White House refuses to budge on the question of dealing with policy issues as part of a debt or appropriations deal. The U.S. Treasury Department warns that failure to raise the debt ceiling by October 17 "would be unprecedented and has the potential to be catastrophic."
Rulemaking and legislation delays hurting businesses
Although the Federal Highway Administration's ability to fund highway projects isn't impacted by the shutdown (because highways are funded through the Highway Trust Fund), other agencies with jurisdiction over issues important to the industry are feeling the effect of the congressional stalemate.

Agency rule makers, most deemed "nonessential," have been unable to carry forth their duties to promulgate proposed and final rules, creating uncertainty for businesses across the country. The construction industry, for example, is anxiously awaiting MAP-21's environmental streamlining mandates to speed project delivery.

Likewise, the Army Corps of Engineers, which furloughed most of its staff, has been unable to issue Section 404 permits for construction activities involving dredging and fill material discharge near water. Senate Environment & Public Works Chairman Barbara Boxer (D-Calif.) has scheduled a press conference on October 8 to discuss how these holdups are negatively impacting businesses across the country.

The Environmental Protection Agency has furloughed 96 percent of its workforce, which will delay rules and enforcement actions by the federal agency most criticized for overreach in the past few years. However, at some point even shutting down EPA will have some impact on construction, since the agency administers federal drinking water and sewer infrastructure programs.

On the Hill, all legislation not related to fixing the government shutdown has also been pushed off until the current crisis is resolved. A House vote on the Water Resources Reform & Development Act (WRRDA) of 2013 (H.R. 3080), originally expected to take place this week, is postponed indefinitely. The bill, authorizing $10 billion for Army Corps of Engineers programs, including dam, levee, port, and waterways improvement and construction projects, is a top priority for water infrastructure advocates.