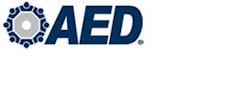 On March 27, the Environmental Protection Agency (EPA) and the Army Corps of Engineers released a draft proposed rule that would significantly broaden the definition of "waters of the United States" for protection under the Clean Water Act (CWA).
The Notice of Proposed Rulemaking (NPRM) addresses the scope of the CWA following two Supreme Court decisions, which environmental groups believe greatly reduced the application of the law to far fewer bodies of water than Congress originally intended when enacting the CWA.
Supreme Court decisions in 2001 and 2006 held that CWA protections only applied to "navigable waters," which according to the Court, does not include rivers that are completely within one state's borders, seasonally dry lakes and creeks, and other bodies of water not connected to larger water systems.
The agencies propose to define the "waters of the United States" as the following:
All waters which are currently used, were used in the past, or may be susceptible to use in interstate or foreign commerce, including all waters which are subject to the ebb and flow of the tide;
All interstate waters, including interstate wetlands;
The territorial seas;
All impoundments of a traditional navigable water, interstate water, the territorial seas or a tributary;
All tributaries of a traditional navigable water, interstate water, the territorial seas or impoundment; and on a case-specific basis, other waters, including wetlands, provided that those waters alone, or in combination with other similarly situated waters, including wetlands, located in the same region, have a significant nexus to a traditional navigable water, interstate water or the territorial seas.
The proposal elicited praise from environmental groups and jeers from the business community. Industry organizations assert the policy will increase the regulatory burden on businesses, raise the cost of development without a proven benefit to the environment, and give the federal government unprecedented jurisdiction over private property.
A 90-day public comment period is required following the proposal's publication in the Federal Register. Stay tuned to AED News for updates.
Chamber Vows to 'Vigorously Oppose' EPA Clean Water Act Proposal