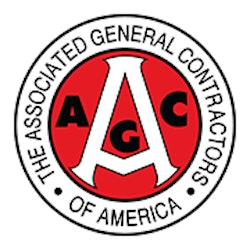 Construction employment expanded in 175 metro areas, declined in 106 and was stagnant in 58 between February 2013 and February 2014, according to a new analysis of federal employment data released today by the Associated General Contractors of America. Association officials noted, however, that despite the gains construction employment remained below peak levels in all but 19 metro areas.
"It is encouraging that contractors added workers in so many locations despite severe weather that delayed some project starts," said Ken Simonson, the association's chief economist. "At the same time, it's clear that the upturn in construction is far from universal. Activity is flat or declining in many metro areas, while contractors in the hottest locations are having trouble finding skilled workers."
Houston-Sugar Land-Baytown, Texas added the largest number of construction jobs in the past year (9,600 jobs, +5 percent), followed by
Santa Ana-Anaheim-Irvine, Calif. (8,600 jobs, +12 percent)
Los Angeles-Long Beach-Glendale, Calif. (8,000 jobs, +7 percent)
The largest percentage gains occurred in:
Monroe, Mich. (+65 percent, 1,300 jobs)
El Centro, Calif. (+32 percent, 600 jobs)
Reno-Sparks, Nev. (+31 percent, 2,600 jobs)
Pascagoula, Miss. (+26 percent, 1,400 jobs)
The largest job losses from February 2013 to February 2014 were in Gary, Ind. (-4,700 jobs, -25 percent), followed by:
Bethesda-Rockville-Frederick, Md. (-3,100 jobs, -10 percent)
Putnam-Rockland-Westchester, N.Y. (-2,100 jobs, -8 percent)
St. Louis, Mo. (-1,900 jobs, -4 percent)
The largest percentage decline for the past year was also in Gary, followed by:
Elkhart-Goshen, Ind. (-13 percent, -300 jobs)
Hanford-Corcoran, Calif. (-13 percent, -100 jobs)
Michigan City-La Porte, Ind. (-13 percent, -200 jobs)
Redding, Calif. (-13 percent, -300 jobs)
Greeley, Colo. experienced the largest percentage increase among the 19 cities that hit a new February construction employment high from the prior February peak (17 percent higher than in 2013).
Baton Rouge, La. added the most jobs since reaching its prior February peak in 2013 (2,900 jobs).
Phoenix-Mesa-Glendale experienced the largest drop in total construction employment compared to its prior, February 2006, peak (-83,800 jobs).
Lake Havasu City-Kingman, Ariz. experienced the largest percentage decline compared to its February 2006 peak (-69 percent).
Association officials said the fact many metro areas were adding new jobs was welcome news for the hard-hit construction industry. But they cautioned that many parts of the country no longer have robust career and technical education programs that once existed across the country and that many firms already report having a hard time finding skilled workers. They released a new workforce development plan that outlines steps that local, state and federal officials can take to make it easier to establish new training programs.
"During the last four years alone, over 800,000 construction workers have left the profession," said Stephen E. Sandherr, the association's chief executive officer. "Unless we find a way to prepare the next generation, we are going to get to a point in the near future when there aren't enough workers to meet demand on schedule or on budget."