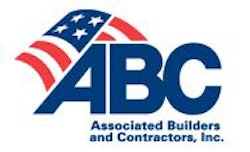 To coincide with Equal Pay Day, President Obama issued two executive actions on April 8 dealing with equal pay for women. The executive actions specifically prohibit federal contractors from retaliating against employees who discuss their compensation with fellow employees and require federal contractors and subcontractors to submit compensation data to the U.S. Department of Labor (DOL).
During the April 8 signing ceremony, the president signed an executive order that prohibits federal contractors from retaliating against employees who discuss their compensation with fellow employees. The executive orders states "the contractor will not discharge or in any other manner discriminate against any employee or applicant for employment because such employee or applicant has inquired about, discussed, or disclosed the compensation of the employee or applicant or another employee or applicant."
The Secretary of Labor is directed to propose regulations to implement the requirements of the order within 160 days.
In addition, the president signed a presidential memorandum instructing DOL to issue a proposed rule within 120 days that would "require federal contractors and subcontractors to submit to DOL summary data on the compensation paid their employees, including data by sex and race."
This requirement will impose new costly and burdensome reporting requirements on ABC member federal contractors. Most likely, the government will use the data for increased enforcement activity.
As with the president's recent executive actions, the rulemaking process here will take months or even more than a year, and there will be opportunities for legislative and legal challenges. Previous executive actions this year include the president signing an executive order to increase the minimum wage on new federal contracts to $10.10 per hour and signing a presidential memorandum directing DOL to update and modernize overtime regulations.
As the president issues his executive actions on April 8, the U.S. Senate was pushing forward with a vote on the Paycheck Fairness Act (S. 2199). In a letter to the Senate, ABC expressed strong opposition to several of the provisions contained in S. 2199, which include:
making unlimited damages available for violations of the Equal Pay Act (EPA), even when a disparity in pay is unintentional;
making changes to the EPA that would make it easier to file large class actions against employers and more difficult for employers to justify legitimate pay disparities, promoting costly litigation against well intentioned employers; and
comparing employees' pay among jobs in different labor markets with different market wages and costs of living for purposes of litigation.
The impact of passage of the Paycheck Fairness Act would be significant from both a compliance and litigation standpoint. On April 9, Democrats fell short of the 60 votes needed in order to advance S. 2199 on the Senate floor. The bill is not expected to be considered in the U.S. House of Representatives.