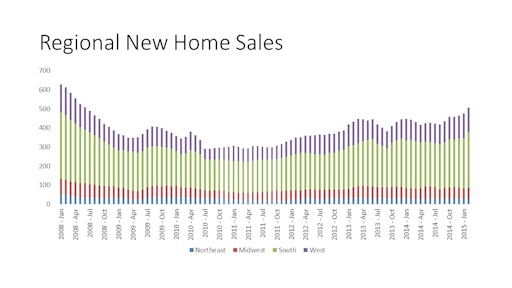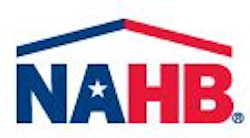 Sales of newly built, single-family homes rose 7.8 percent in February to a seasonally adjusted annual rate of 539,000 units from an upwardly revised January reading, according to newly released data by the U.S. Department of Housing and Urban Development and the U.S. Census Bureau. This is the highest sales pace since February 2008.
The inventory of new homes for sale was at 210,000 in February, which is a 4.7-month supply at the current sales pace.
Regionally, new home sales increased 152.9 percent in the Northeast, which experienced its lowest sales level in 43 years back in January 2015. Sales were up 10.1 percent in the South, which was the highest level since early 2008. The West saw sales dropped 6 percent reaching the level established in the fourth quarter of 2014. The Midwest saw a slight softening in sales with a 12. percent decrease.
"Today's numbers are a great start to the spring buying season," said Tom Woods, chairman of the National Association of Home Builders (NAHB) and a home builder from Blue Springs, Mo. "Hopefully, this is an indicator of how the rest of the year will fare."
"Most sales activity continues to be among existing home owners who are trading up to new construction and taking advantage of low mortgage rates," said NAHB Chief Economist David Crowe. "First-time home buyers remain absent from the market, restricted by tight lending conditions."