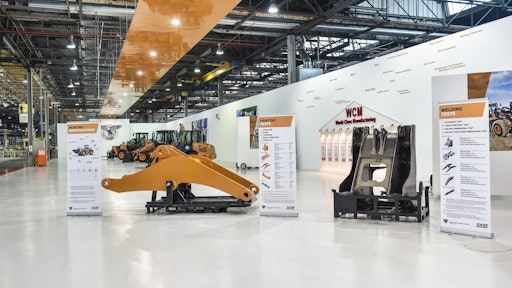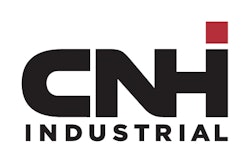 CNH Industrial is present at bauma 2016, the world's largest exhibition dedicated to construction machinery, with its global construction equipment brand CASE Construction Equipment, as well as its Iveco commercial vehicles brand, Iveco Astra quarrying and heavy off-road haulage equipment brand and FPT Industrial powertrain brand.
In addition to showcasing the latest product line-up and solutions for the construction sector, CASE is highlighting important investments concerning its manufacturing footprint in Europe, specifically in Italy at its two facilities in San Mauro, Piedmont and Lecce, Apulia. CNH Industrial's overarching goal is to position CASE as a global full liner for construction equipment. As such, an integral part of the company's strategy in EMEA (Europe, the Middle East and Africa) has been to transform these two sites into central production hubs for the region. In this respect, each site is focused on its own manufacturing expertise for specific product families: excavators in San Mauro and wheeled equipment in Lecce.
San Mauro has undergone extensive redevelopment to bring excavator production under one roof. By this June, eight models ranging from 13 to 30 tonnes will be manufactured at the facility. As a result, CASE will be able to operate with greater flexibility in responding to customer needs and enhance its customization processes to comply with specific European requirements.
CASE is also making significant investments at its Lecce plant by introducing new production systems and revising its manufacturing and quality control processes. The site is now focused on four product families: wheel loaders, backhoe-loaders, telehandlers and compact wheel loaders. It is also in the process of integrating grader production. The aim of these investments is to gain full control of every phase of the production process, from sheet metal to the finished product.
CNH Industrial manufactures construction equipment and components under the CASE brand in 11 of its facilities worldwide in the United States, Argentina, Brazil, France, India, Italy and Mexico. CASE-branded crawler excavators are also manufactured through a licensing agreement in Japan at facilities belonging to Sumitomo, the brand's third-party partner.