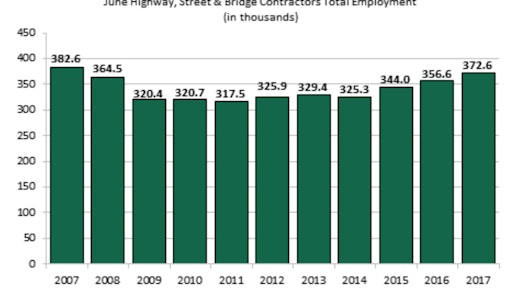 ARTBA

Highway and bridge contractors added 16,000 workers to their payroll in June 2017 compared to June 2016, according to the latest data from the U.S. Bureau of Labor Statistics.
June 2017 highway and bridge contractor employment is up 4.5% from June 2016, but is still down 2.6% from 2007 pre-recession levels.
General construction employment follows a similar trend. Employment in this sector also increased year over year; in June and July, construction employment rose 2.9% compared to June and July 2016. However, construction employment in June and July is still down significantly from 2007 pre-recession levels.
View the full ARTBA Labor Report.