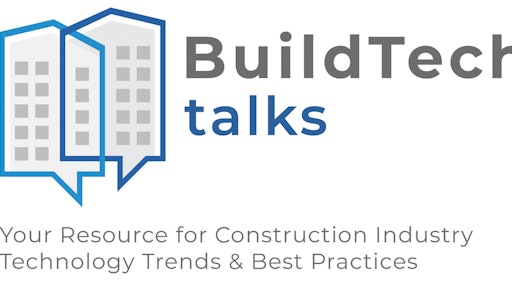 Penta Technologies announces the launch of the BuildTech Talks webinar series on May 16 at 1pm CT, with its premiere session: The Evolving Role of Planning in the Construction Business.
"The construction industry faces mounting productivity headwinds: razor thin margins, skilled labor shortages, regulatory red tape and ever-climbing insurance premiums just to name a few," said Bill Wagner, Vice President of Product at Penta Technologies. "As your customers demand higher and higher rates of productivity, how can you possibly compete? You've got to have a plan. Enter the role of Enterprise Resource Planning."
While many see Enterprise Resource Planning (ERP) as a substitute for paper bookkeeping, Wagner emphasizes that there's a real opportunity to leverage an ERP as a single system of truth to make construction businesses more productive and profitable.
This free BuildTech Talks webinar will be co-presented by Wagner and Andy Lambert, Penta's Director of Learning.
Wagner and Lambert will help attendees learn how to:
Understand today's modern ERP technology toolset
Identify areas of inefficiency in the business
Leverage data to jumpstart planning efforts
"I'm very excited to help Penta expand our educational offerings beyond the Penta community of users," said Lambert. "If you're interested in running a more productive and profitable construction company, I'd highly recommend you set aside an hour to attend our first BuildTech Talk — we're packing it full of high value content you can begin implementing in your business today regardless of your current technology and planning toolset."
Registration for the webinar in now open and can be accessed by visiting https://register.gotowebinar.com/register/8816457475255579907. All session registrants will receive a link to a recording of the live session.