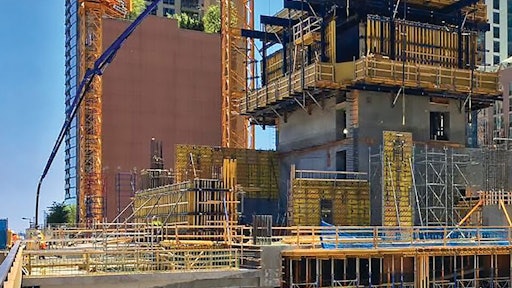 As it ascends 95 stories above the vibrant downtown riverfront, Vista Tower Chicago, located on a historic site in the Lakeshore East community at 401 E. Wacker Dr., will dramatically change the city's skyline. Once completed, the 1,200-foot-tall building will be very prominent as the city's third tallest building.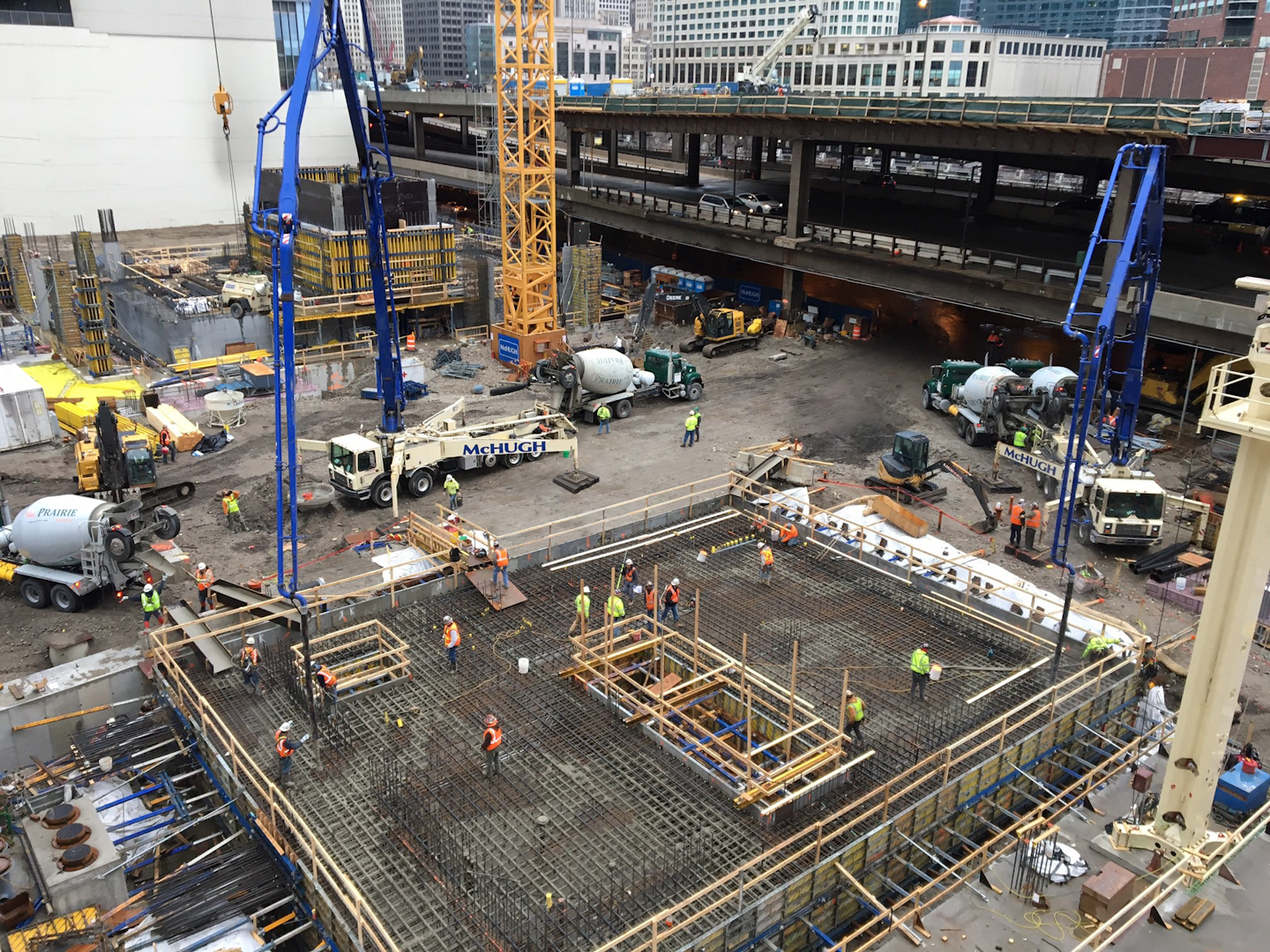 McHugh Construction uses its 32Z-Meter and 42Z-Meter truck-mounted concrete pumps in building Vista Tower, which will be Chicago's third tallest skyscraper.Vista Tower will unseat Chicago's Aqua Tower as the tallest structure in the world designed by a woman. Its architect, Jeanne Gang, of Studio Gang Architects, also designed the Aqua Tower, and McHugh Construction served as general contractor for that building, as well as Chicago's Trump Tower.

The building's design features three glass towers of varying heights with wavy facades. The trio of towers, aligned in a row, will overlook the Chicago River and Lake Michigan.
The new 1.8-million-square-foot complex is expected to help ease Chicago's pent-up demand for luxury condominiums by offering 406 residences. As a mixed-use building, it will also be home to North America's first Wanda Hotels brand hotel. The luxury hotel, part of China's largest five-star hotel management group, Wanda Hotels & Resorts Co., Ltd, will offer 191 hotel rooms.

Putzmeister America is essential to building the high rise, according to the general contractor's director of engineering.
"The Putzmeister equipment is versatile, robust and reliable." says Eamonn Connolly, S.E., P.E., LEED AP, director of engineering for the tower's general contractor, James McHugh Construction Co. "It is absolutely crucial for this logistically challenging project."
McHugh Construction began the project in February 2017. They began by mounting a Putzmeister RS 850 Column Placing System on two cruciform bases. In conjunction McHugh is using two MXR 36/40Z placing booms, and a BSA 14000 HP-D trailer pump at the site.
McHugh Construction says Putzmeister equipment is "absolutely crucial" for this logistically challenging project."Our firm has had a long and happy history working with Putzmeister," Connolly says. "This job is very large and while it's spread out over quite an expansive site, it has very limited access. It would be logistically impossible to reach all the extents of the job without the 40Z-Meter placing boom arm length and articulation."
Connolly says McHugh Construction is a big fan of Putzmeister's self-climbing placing tower and that his firm recently purchased a new one specifically for this signature project.
"We're very happy with how the RS 850 climbs," Connolly explains. "It's self-climbing ability saves us time and labor, which is vital to our staying on track with the demanding project schedule. Plus, it's a big relief not having to worry about having the space needed to take the placing boom on and off.
Connolly adds, "With the self-climbing ability of the RS 850, we can leave the boom on the tower and use the hydraulics to climb it to the next position. This allows us to move more efficiently, and it's a safer operation.
Prairie Material, part of Votorantim Cimentos Cement North America (VCNA), is supplying the roughly 115,000 cubic yards of ready-mix concrete needed for the structure. The concrete mixes are all high strength and go up to 12,000 psi with modulus values of 7 million psi.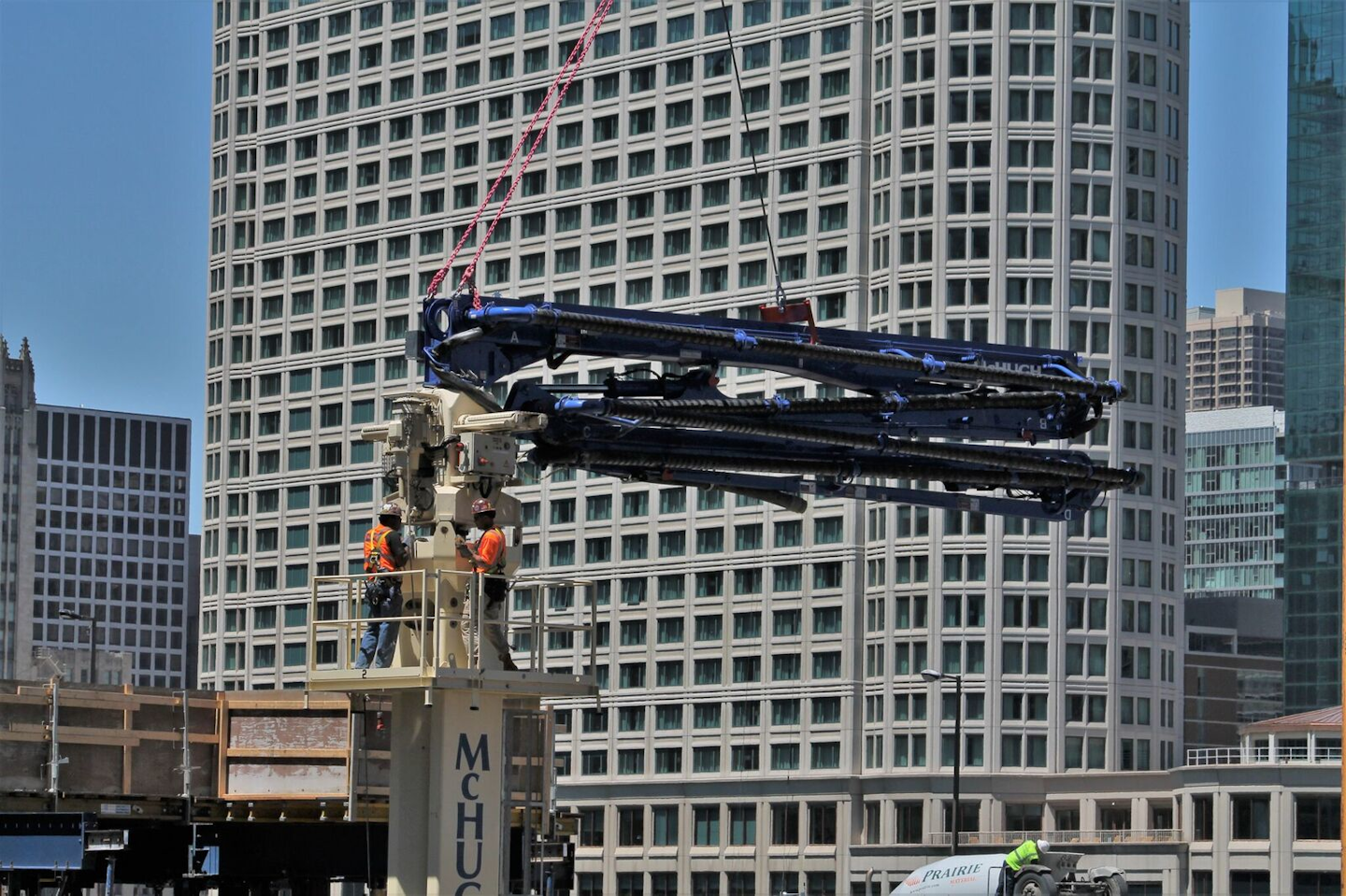 The placing boom keeps the Vista Tower project's ambitious schedule on track."Because it's so tall, the building is very much governed by wind forces," Connolly explains. "The designers utilize the high-strength concrete and high-modulus values to help them with the design of the lateral bracing system and to control how much the building will sway in the wind."
As a residential tower, occupants' comfort is crucial. The engineers employed both high-modulus concrete mixes, as well as a tuned mass damping system, to keep wind-induced movement below perceptible levels.
"Comfort of both guests and residents of Vista Tower is extremely important," Connolly explains. "The building's movement must be below human perception. No one likes to see their wine sloshing back and forth in their wine glasses."
McHugh is building Vista Tower in a residential area, which limits their working hours from 8 a.m. to 8 p.m. each day. The company is making efficient use of the hours they can work by using a three-day pour schedule.
"We like to achieve a floor every three days," Connolly says. "We typically pour the horizontals at the start of a morning and pour through to late morning or early afternoon. Once finishing operations are done, and the concrete has set up and cured up enough that we can walk on it, we immediately start standing the column rebar cages, building the forms around those, and trying to pour the columns for that floor on the same day. The walls are typically poured on the second day. Then the core form is jumped on the third day, so we're ready to begin the cycle again the following day."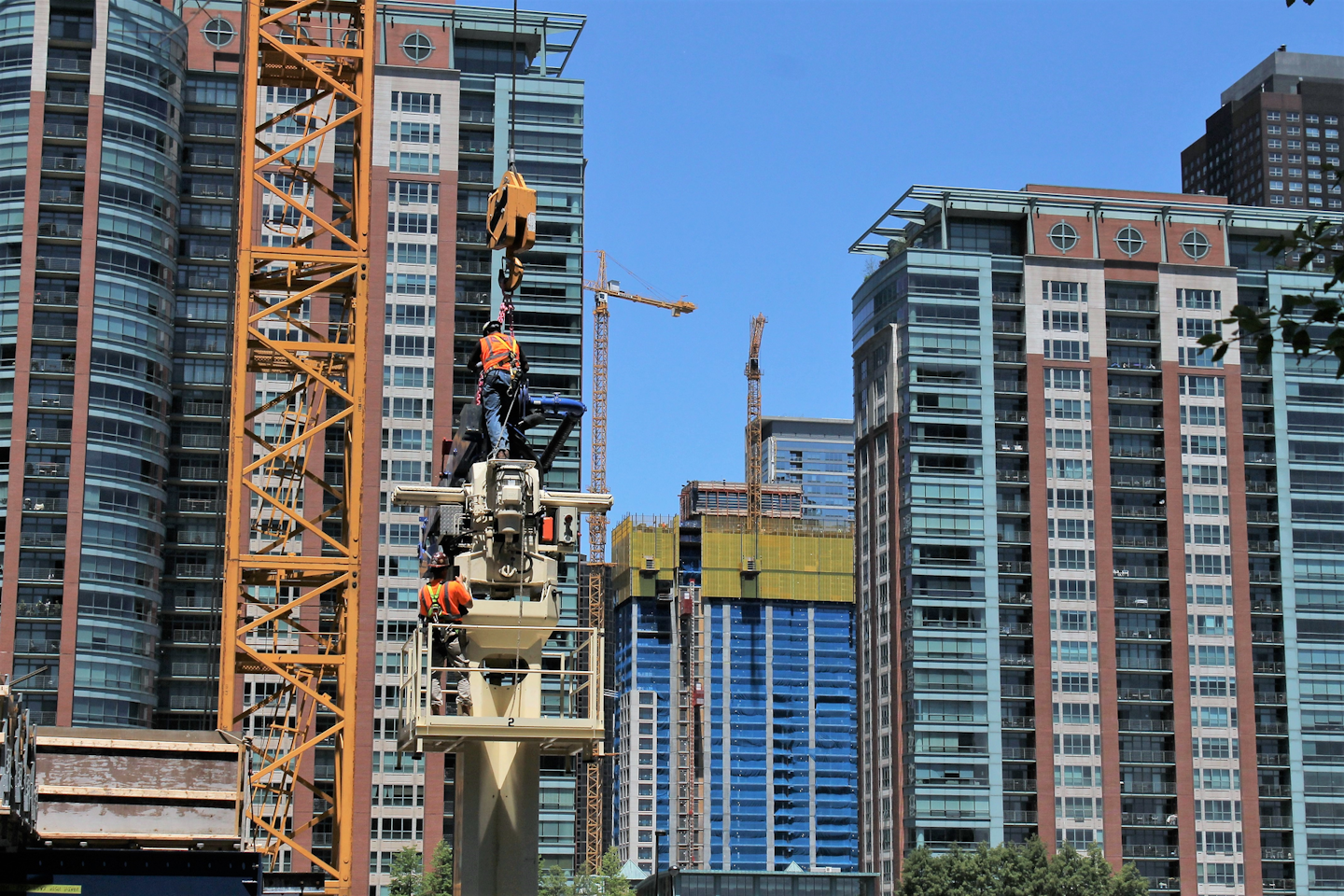 McHugh Construction is building the tallest structure in the world designed by a female architect.From an owner's perspective, the faster McHugh can build it the better, in terms of overall cost. "The sooner we can get the building completed, the sooner the owners can fill the hotel rooms and condominiums," Connolly says. "Then there's a quicker return on investment. If we can accelerate our schedule, we can deliver the job at a lower cost to the developer, and Putzmeister equipment is definitely helping us do just that."
"Part of the challenges of this job was to coordinate and locate all the new caissons and relocate all the utilities to get around all the old caissons that were part of the old, abandoned section of Lake Shore Dr.," Connolly explains.
According to Connolly, in terms of the engineering and materials going into Vista Tower, there is a lot of innovation and use of cutting-edge, state-of-the-art materials.
"Because the building is so tall and slender, it needed quite elaborate structural engineering with very large core walls, outrigger walls and mega-columns that required exotic, high-strength concrete that is modulus controlled and we're using some higher grade rebar," Connolly says
Concrete operations began in December 2016, and the building, being developed by Chicago's Magellan Development Group, along with China's Dalian Wanda Group, is expected to be ready for occupants in 2020.
"It's a really neat building with innovative design both architecturally and structurally," Connolly says. "McHugh is thrilled to be part of it."