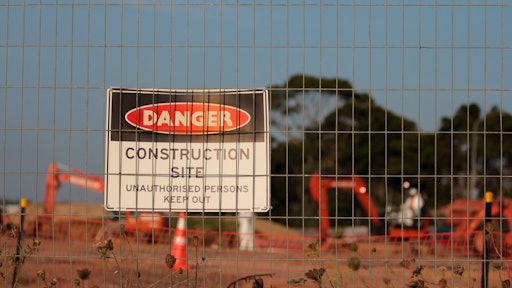 Sandy Millar/Unsplash
In 2016, the Occupational Safety and Health Administration (OSHA) issued its final rule on silica dust exposure. The goal of the rule was to prevent and eliminate lung cancer and various lung and kidney diseases in U.S. workers by limiting their exposure to respirable crystalline silica.
Respirable crystalline silica consists of small silica particles that are generated by cutting, sawing, grinding, drilling, and crushing materials such as stone, rock, concrete, brick, block, and mortar.
Since enforcement of the rule went into effect for the construction industry in 2017, the concrete industry in particular has come a long way to ensure compliance while protecting its workforce from inhaling the silica dust created during operations. But, there is still room for improvement.
According to the National Safety Council, respiratory protection violations were the fifth most cited violation in 2019, with 2,540 violations. Most companies were cited for not providing employees with a medical evaluation before using respirators or for not having a respiratory protection program in place.
Earlier this month, OSHA established a revised National Emphasis Program (NEP) to further identify and reduce or eliminate worker exposures to respirable crystalline silica. The NEP targets specific industries expected to have the highest numbers of workers exposed to silica and focuses on enforcement of the new silica standards.
Changes made to the NEP include:
Revised application to the lower permissible exposure limit for respirable crystalline silica to 50 micrograms per cubic meter as an 8-hour time-weighted average
Updated list of target industries from which OSHA will develop randomized establishment lists of employers in their local jurisdictions for targeted inspections
Compliance safety and health officers will refer to current enforcement guidance for RCS inspection procedures
All OSHA regional and area offices must comply with this NEP, but they are not required to develop and implement corresponding regional or local emphasis programs
State plans must participate because of the nationwide exposures to silica
There is a 90-day grace period of OSHA compliance assistance for stakeholders prior to beginning programmed inspections for the NEP.
While at this point contractors should already be in compliance, it's never a bad idea to consider revisiting OSHA's latest regulations to see where you may fall short of compliance and come up with solutions as quickly as possible. And remember, preventing silica exposure ultimately is about proper training. Employees should have regular training on the guidelines to reduce the risk of mistakes and minimize exposure.
With OSHA revisiting its rules on silica dust exposure, it's a great time to take a look at your own safety protocols and put a plan in place to make the jobsite a safe place for all your employees.