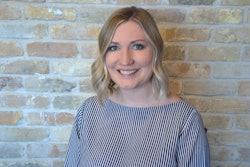 Associate Editor, Concrete Contractor
Amy Wunderlin joined Concrete Contractor as its associate editor in 2019, after serving as the assistant editor for sister publications Supply & Demand Chain Executive and Food Logistic. 
Before joining AC Business Media in 2016, Wunderlin got her start in the news business writing for several daily and weekly newspapers. She held staff reporter positions at both The Courier, a small community newspaper in Waterloo, Wis., and the Daily Jefferson County Union in Fort Atkinson, Wis. before breaking into the B2B world. 
Wunderlin has more than once been described as "observant" or "nosy," something she long ago learned to take as a compliment. In fact, these attributes have served her well as she continues to navigate the new-to-her industry of concrete construction.
In her free time, she can be found cuddled on the couch most likely watching Friends, or if Wisconsin weather allows, on the lake with a good book (and drink) in hand. While she has been a dog mom to her border collie Layla for nearly six years, Wunderlin and her husband proudly welcomed a daughter into the world in August 2019. 
Wunderlin is a 2013 graduate of the University of Wisconsin-Whitewater, where she earned her B.A. in journalism. 
Follow Amy on Twitter for additional industry updates and insights. She can be reached directly at awunderlin@acbusinessmedia.com.