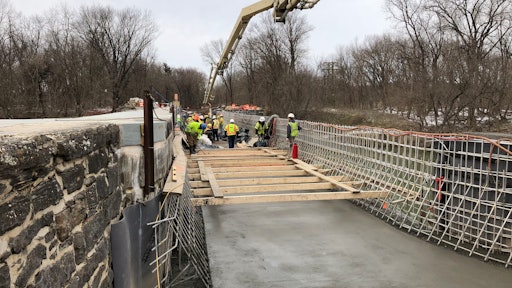 American Concrete Institute
Concrete construction business owners have been challenged for years to put together a skilled team in the face of an ongoing workforce shortage. Resources available through ACI University can help companies develop their team's abilities. Not only does having a skilled team enhance a company's marketability, but investing in employees—including helping them with their training needs and career advancement—is one of the best ways for a company to build a relationship with its workers and improve employee retention.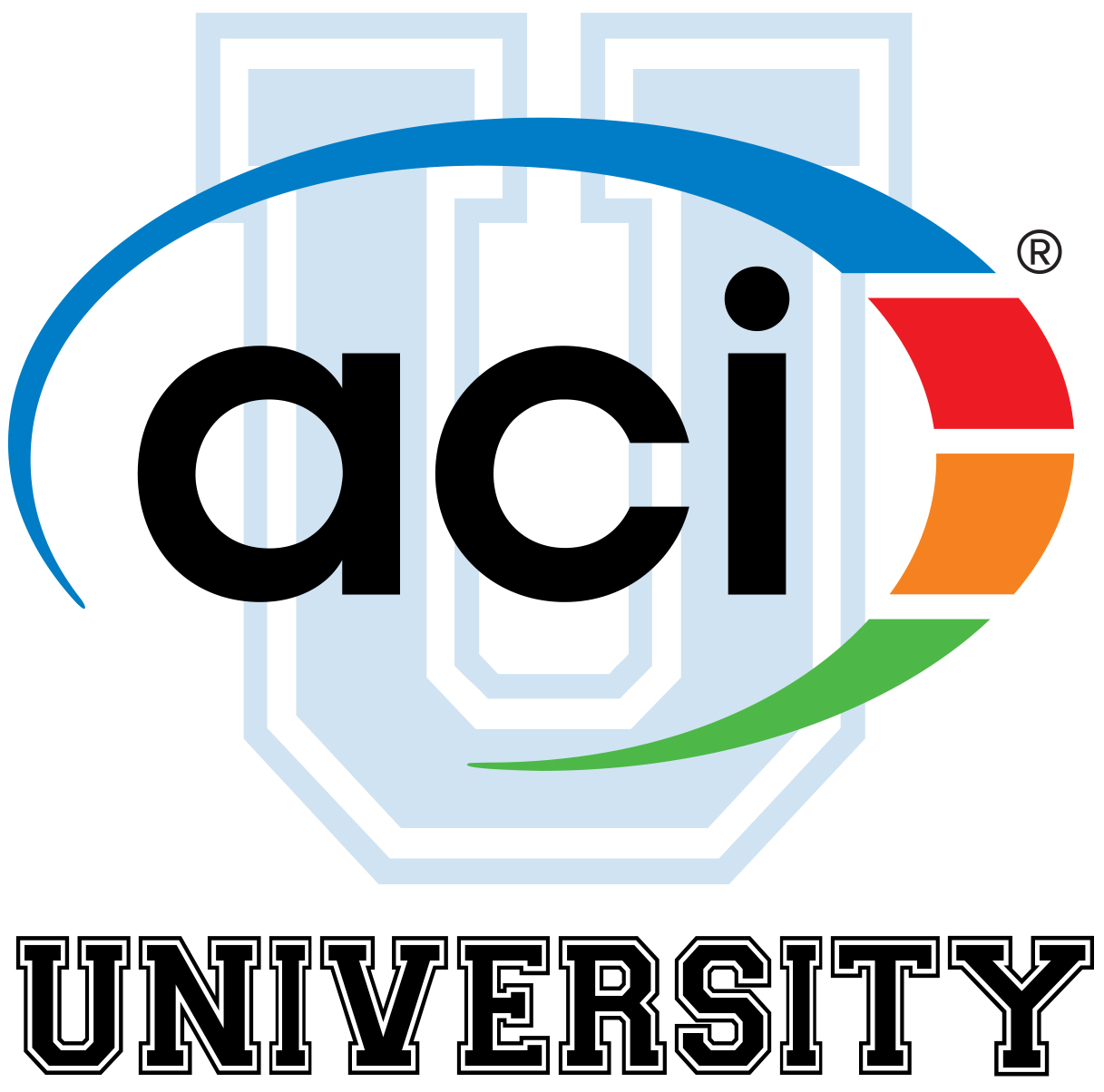 ACI University features ACI Certificate Programs, which offer defined courses of study in concrete materials, design, repair, and construction.American Concrete InstituteThe American Concrete Institute (ACI) is widely known for its certification programs; the institute offers nearly 30 programs designed to form a minimum qualification for personnel employed within the concrete construction industry. For these programs, certification examinations and optional training courses are conducted through an international network of over 120 sponsoring groups. But ACI offers another educational path: ACI University, a global, online-learning resource with on-demand access. ACI University features ACI Certificate Programs, which offer defined courses of study in concrete materials, design, repair, and construction. Students completing a program receive a certificate from ACI as well as a digital badge demonstrating their credentials that can be shared on social networks, job search sites, portfolio pages, email signature lines, and more.
Helping Employees Build Skills
It's one thing to know that trained employees are beneficial to the company—it's another to decide on a detailed action plan for achieving employee education. Following the programming laid out by ACI University ensures that training is complete, giving workers the knowledge they need to achieve quality outcomes, and it also makes the training process easier on all involved by offering systematic guidance. For example, the Repair Application Procedures (RAP) program is one of four certificate programs ACI University currently offers. It is easy to see how companies and their employees can approach and complete a program. The other three certificate programs currently on offer are Fundamentals of Concrete Construction, Anchorage Design, and Fundamentals of Concrete and Materials.
The RAP program covers basic concrete repair techniques, including the purpose of the repair, applications for which each method is appropriate, surface preparation, safety considerations, and repair procedures. It consists of 10 courses and focuses on:
Crack Repair: Courses covering crack repair include "Structural Crack Repair by Epoxy Injection," which outlines the types of cracks that epoxy injection can effectively address and lists the appropriate injection equipment to use. Post-repair test procedures, which confirm a successful epoxy injection, are reviewed. The course also discusses the purpose of and who participates in preconstruction meetings.
The course "Crack Repair by Gravity Feed with Resin" identifies the types of cracks for which the gravity feed with resin method is applicable and recommends how to prepare the cracked surface for application. The course discusses the importance of concrete moisture conditions on bonding. Participants will also learn to recognize resin viscosity selection criteria, which permit the materials to penetrate fine cracks by gravity alone.
Spall Repair: The course "Spall Repair by Low-Pressure Spraying" identifies the types of repairs for which low-pressure spraying is applicable and lists the equipment necessary for the application, including safety issues related to the use of the equipment. Participants will learn to recognize the types and physical properties of repair materials. The course also discusses the placement thickness of repair materials and the use of multiple lifts if needed.
"Spall Repair by the Preplaced Aggregate Method" describes the types of repairs that can benefit from this method of repair and explains pumping techniques and procedures. The course discusses the overall benefits of using preplaced aggregate concrete. Participants will learn to determine the proper surface moisture conditions of substrate concrete.
"Spall Repair of Horizontal Concrete Structures" gives guidelines for sawcutting size and depth for flatwork or other horizontal concrete surface repair. The course covers curing and protection considerations for spall repairs and provides repair examples. Participants will learn to recognize the undercutting recommendations for concrete with corroded reinforcing steel.
The course "Vertical and Overhead Spall Repair by Hand Application" discusses the proper treatment of exposed reinforcement, as well as undercutting recommendations, for repairing concrete with the corroded reinforcing steel. The course emphasizes the importance of reviewing the root cause of damage prior to the selection of a repair material and application method. Repair examples are provided.
Protecting Reinforcement: "Installation of Embedded Galvanic Anodes" explains the process by which galvanic technology protects the reinforcement in concrete. The course discusses suitable repair materials that can be used and describes proper anode placement. Participants will learn to recognize the impact of steel density on the spacing of anodes.
Surface Repair: "Surface Repair Using Form-and-Pour Techniques" identifies the types of repairs for which these techniques are useful. The course outlines the recommended maximum aggregate size and explains the necessity of moisture conditioning the repair surface substrate. Participants will learn to recognize the importance of proper preparation and curing considerations.
The course "Surface Repair Using Form-and-Pump Techniques" identifies the types of repairs for which form-and-pump techniques are useful. It discusses pumpability requirements for repair materials and formwork pressure considerations. It also summarizes the proper sequencing of repair material placements.
"Leveling and Reprofiling of Vertical and Overhead Surfaces" assists participants in recognizing when leveling and reprofiling is an appropriate repair application for a concrete surface. The course discusses the selection of the correct material to use for a leveling/reprofiling repair, application procedures for the material(s), and the surface preparation necessary before completing a leveling/reprofiling repair.

One of author Claire Hiltz's responsibilities is the instructional design and development of online courses using a SCORM-compliant authoring tool (Articulate Storyline), learning management system (LMS) setup and administration, as well as issuance of digital badges and certificates for PDH credit.American Concrete Institute
To participate in the ACI Repair Applications Procedures program, individuals must purchase the course package or be ACI members, who have free access to the program. Accounts are not sharable and courses must be completed by a single individual using the same username. Completion of each course requires an 80 percent passing score on the course exam and all courses must be completed within two years from the date of purchase. Each course completed earns 0.1 continuing education unit, equivalent to 1.0 professional development hour. Courses that are updated will still count toward the certificate program as long as they have been completed within the 2-year timeframe. Once an individual has completed a course of study, the individual can request a program certificate through ACI University.
All documents available through the RAP certificate program are also available through the ACI University all-access digital subscription and the ACI Concrete Repair subscription.
Construction companies can set themselves apart from the competition, improve quality outcomes on the jobsite and build a more stable team by guiding employees through training. Beyond ACI's standard certification procedures, ACI University's certificate programs offer a convenient resource.
Claire A. Hiltz is the director of professional development at the American Concrete Institute. With more than 20 years of experience as an instructional designer and course developer working with learning management systems and eLearning authoring tools. Her team collaborates with subject matter experts to design and develop educational documents and online courses as well as coordinate the delivery of live webinars and classroom-based seminars.