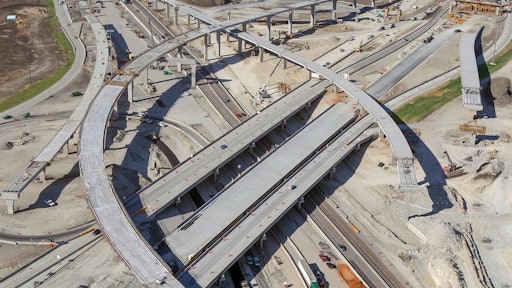 STARSEAL GUARD DC is a water base innovative one step product that combines the benefits of a penetrating water repellent sealer and a dissipating white curing compound for fresh concrete into one product.
The product, which meets ASTM C-309 curing requirements and the Chloride Ion Penetration requirements of NCHRP 244 forms a temporary film that restricts moisture loss allowing concrete to reach maximum strength and durability. When the curing compound wears off, the concrete remains protected from the harmful affects of freeze thaw cycles, salts and deicer chemicals that can result in costly damage to concrete.
This innovative one-step product eliminates the costly removal of curing compounds and time consuming water curing of fresh concrete when a protective penetrating water repellent sealer is desired. Once applied, the surface is properly cured and water repellent in one application and puts concrete into service weeks sooner.
Benefits:
Complete projects faster
Seal & Protect against damage from salt and moisture
Produce stronger, more durable and longer lasting concrete
Cures fresh concrete
Meets industry standards
Cost effective

Request More Information
Fill out the form below to request more information about
Vexcon Announces New Penetrating Water Repellent Seal & Cure