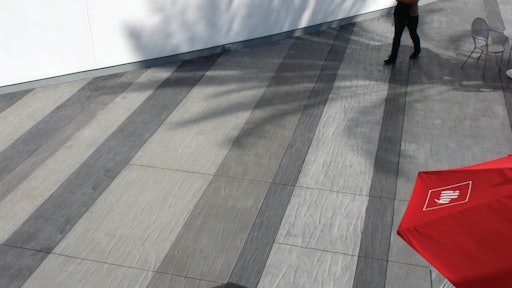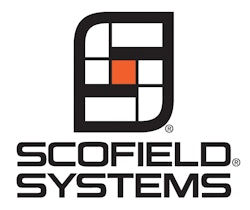 L. M. Scofield Company is pleased to announce the winners of the Fourth Annual Decorative Concrete Awards contest. This contest is open to any contractor, architect or designer who uses or specifies Scofield Systems.
Scofield received a record number of entries this year. A group of 42 entries was narrowed down to nine finalists by a panel of five judges. Then the nine were given to a Grand Prize judge, who this year was Ned Cramer, Editor-in-Chief of ARCHITECT magazine.
The Grand Prize award, an engraved cut-crystal trophy, was awarded to Homestead Paving Company of Homestead, Fla. Their winning entry — a 20,000 square foot colored and textured art plaza at The Museum of Discovery & Science in Ft. Lauderdale, Fla. — was recognized for its aesthetics, creativity and craftsmanship.
The remaining finalists, who all will receive a black glass commemorative plaque engraved with their name, were:
Alternative Floors, St. Augustine, Fla.
Diamond Polishing Systems, Puyallup, Wash.
Greystone Masonry, Stafford, Va.
Paulo Romero, San Jose, Calif.
Polished Concrete of Philadelphia, Philadelphia, Pa.
Rescue Concrete, Rancho Cordova, Calif.
Specialty Surfaces, Sparta, N.J.
In addition to the juried contest, Scofield this year opened up a separate vote to the public to select the three projects they felt best exemplified Scofield's "Colors of America" theme. The three winners of this "people's choice" award were:
Surfacing Solutions, Inc., Temecula, Calif.
Maverick Specialty Contracting, Seattle, Wash.
Capitol Decorative Concrete, Easley, S.C.
More details and contest photos can be viewed online at www.scofield.com.
Companies in this article