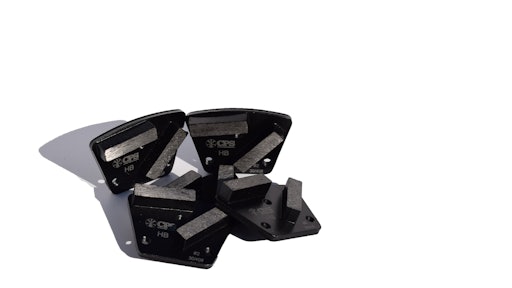 Concrete Polishing Solutions Black Series Hard Bond is a metal bond designed to prep even the softest concrete without wearing down too quickly, giving customers excellent results and excellent bond life. The addition of the Hard Bond to the Black Series lineup was in response to the needs of CPS customers to get longer life from their metal bonds on soft concrete.
The new Hard Bond Line provides contractors with a longer bond life compared to our standard Black Series metal bonds and a more consistent cut on soft concrete, meaning savings both in time and tooling.
The new series is offered in four grit sizes.
CPS' Black Series makes surface prep simple, whether dealing with hard or soft concrete.
A premium line at an affordable price, the Black Series is the first choice for contractors who want to save time and earn more.
Request More Information
Fill out the form below to request more information about
Concrete Polishing Solutions' Black Series Hard Bond