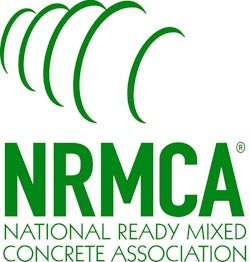 The National Ready Mixed Concrete Association (NRMCA) has named Jose Bermudez of U.S. Concrete West Region (Central Concrete Supply Co.) the 2020 Ready Mixed Concrete Delivery Professional Driver of the Year. 
Bermudez, whose home plant is U.S. Concrete's San Francisco facility, was honored for his career achievements, outstanding safety record, professionalism, driving competency and customer service skills. His safety record includes a 36-year career with no at-fault accidents, on-the-job accidents or at-fault rejected loads.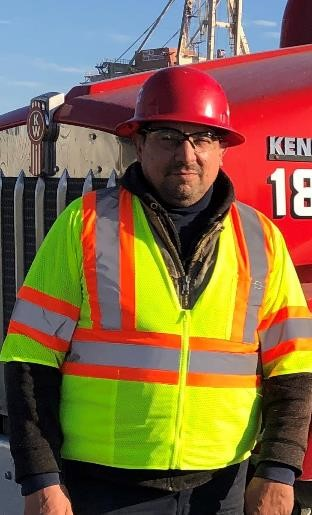 Jose Bermudez
Remarkably, Bermudez has hauled an average of more than 15,000 yards of concrete annually over the past three years.
"Jose is a conscientious, dedicated, top-performing concrete mixer driver, always exhibiting an outstanding level of safety, service, professionalism and follow-through with a most congenial, positive attitude," wrote Central Concrete Supply's Operations Manager Joe Cerrito on Bermudez's application. 
The judges were also impressed with his letters of recommendations, which included one from contractor Tony Lecue of Tony's Concrete Pumping who wrote, "28 years ago, I wanted to be a concrete mixer driver. I received my permit, and the first instructor I had was Jose. When exceptional people with the gift of integrity walk into your life, you take notice."     
Runners-up Also Honored
The judges also selected two runners-up. In alphabetical order, the first is 18-year veteran driver Joseph Anderson, from Capital Concrete, Inc. in Norfolk, Virginia. Anderson has an impressive safety record, never having a vehicle accident or rejected load. Anderson has been named Capital Concrete Top Hauler of the Year seven times.
"Joe leads by example, and as part of our safety team is constantly looking to better our safety program," wrote Capital Concrete's Tina Harvey in Anderson's application. 
Also honored as a runner-up is 19-year veteran mixer driver Mitchell Scott McCarty of U.S. Concrete West Region (Right Away Redy Mix) in Union City, Calif. McCarty has a memorable safety record, never having a vehicle accident while delivering an average of  6,500 cubic yards annually over the past three years. Mr.McCarty is a recipient of the 2019 Right Away Redy Mix Driver of the Year Award.
As the winner of the 2020 award, Bermudez will receive a $5,000 check from the Truck Mixer Manufacturers Bureau. Runners-up Anderson and McCarty will each receive a check for $1,500. 
The 2020 Driver of the Year winners will be honored at NRMCA's Annual Convention during the Awards Breakfast Ceremony on Sunday, March 8, in Las Vegas, Nev. 
NRMCA represents the producers of ready mixed concrete and the companies that provide materials, equipment and support to the industry. Founded in 1930, NRMCA actively promotes the use of concrete. The association provides its members with education, training, promotion, research, engineering, safety, environmental, technological, lobbying and regulatory programs to enhance the profitability and professionalism of the industry.