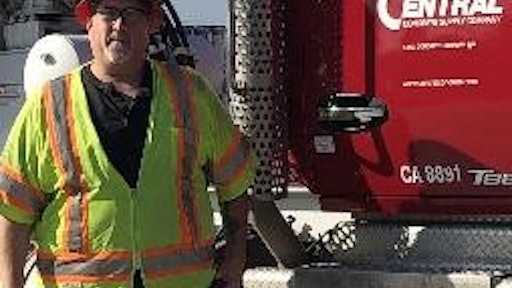 NRMCA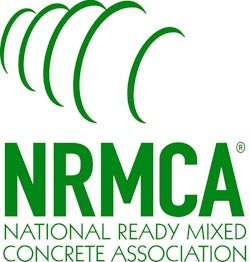 The National Ready Mixed Concrete Association (NRMCA) has named David Buoncristiani of Central Concrete Supply, a US Concrete Company, the 2019 Ready Mixed Concrete Delivery Professional Driver of the Year. A panel of industry judges selected Buoncristiani as the top driver from a group of outstanding applicants from across the United States.  Buoncristiani, whose home plant is the South San Francisco facility in San Francisco, was honored for his career achievements, outstanding safety record, professionalism, driving competency and customer service skills. On his application, Central Concrete Supply's Operations Manager Joe Cerrito wrote, "While hauling over 15,000 cubic yards of concrete incident free in 2018, David navigated some of San Francisco's most challenging roads and terrain with exceptional driving skill, intuition and attention to detail."
The judges were also impressed with his letters of recommendations which included one from contractor Steve Benesi of Malcolm Drilling Company who wrote, "As a superintendent I have worked with and have met many concrete drivers and I would rank Dave in the top 1%. He is rock solid when it comes to anything related to concrete."
The judges also selected three runners-up. In alphabetical order, the first is 42-year veteran mixer driver Mike Salo from GCC Ready Mix in Aberdeen, S.D. Salo has an impressive safety record; never having an on-the-job accident or rejected load. He is also the two-time recipient of the GCC Safe Driver Award. A GCC South Dakota general manager wrote, "His character and professionalism are a shining example for all our Service Delivery Professionals."
Also honored as a runner-up is 32-year veteran mixer driver Eddie Thompson of Chandler Concrete Company in Burlington, N.C. Driving out of the Swing Road plant, Thompson has a memorable safety record, never having a vehicle accident while amazingly delivering an average of 6,000 cubic yards annually over the past three years. He is a two-time recipient of the Chandler Driver of the Year Award and 2015 Carolina's Ready Mixed Concrete Association Lifetime Achievement Award winner.
Lastly is 36-year veteran mixer driver George Weaver of Wayne Concrete in Shinglehouse, Pa.. Weaver has been accident-free for his entire career. Writes company President Lisa Stephen, "George Weaver defines the term Delivery Professional, from driving skills, mechanical aptitude, maintenance professional, and moral builder, he delivers in every way."
As the winner of the 2019 award, Buoncristiani will receive a $5,000 check from the Truck Mixer Manufacturers Bureau. As runners-up, Salo, Thompson and Weaver will each receive a check for $1,000. The 2019 Driver of the Year winners will be honored at NRMCA's Annual Convention during the Awards Luncheon ceremony on Wednesday, March 6, 2019 in Tampa, Fla.