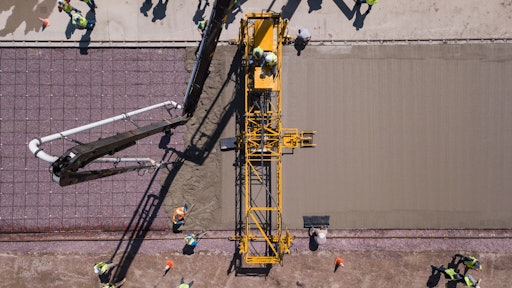 More than 60 paver operators from across the U.S. gathered for specialized training at Terex Bid-Well's annual service school, which took place in April at its facility in Canton, S.D. The class was also in attendance for the unveiling of the new Terex Bid-Well Remote Control Paver (model 3600RC).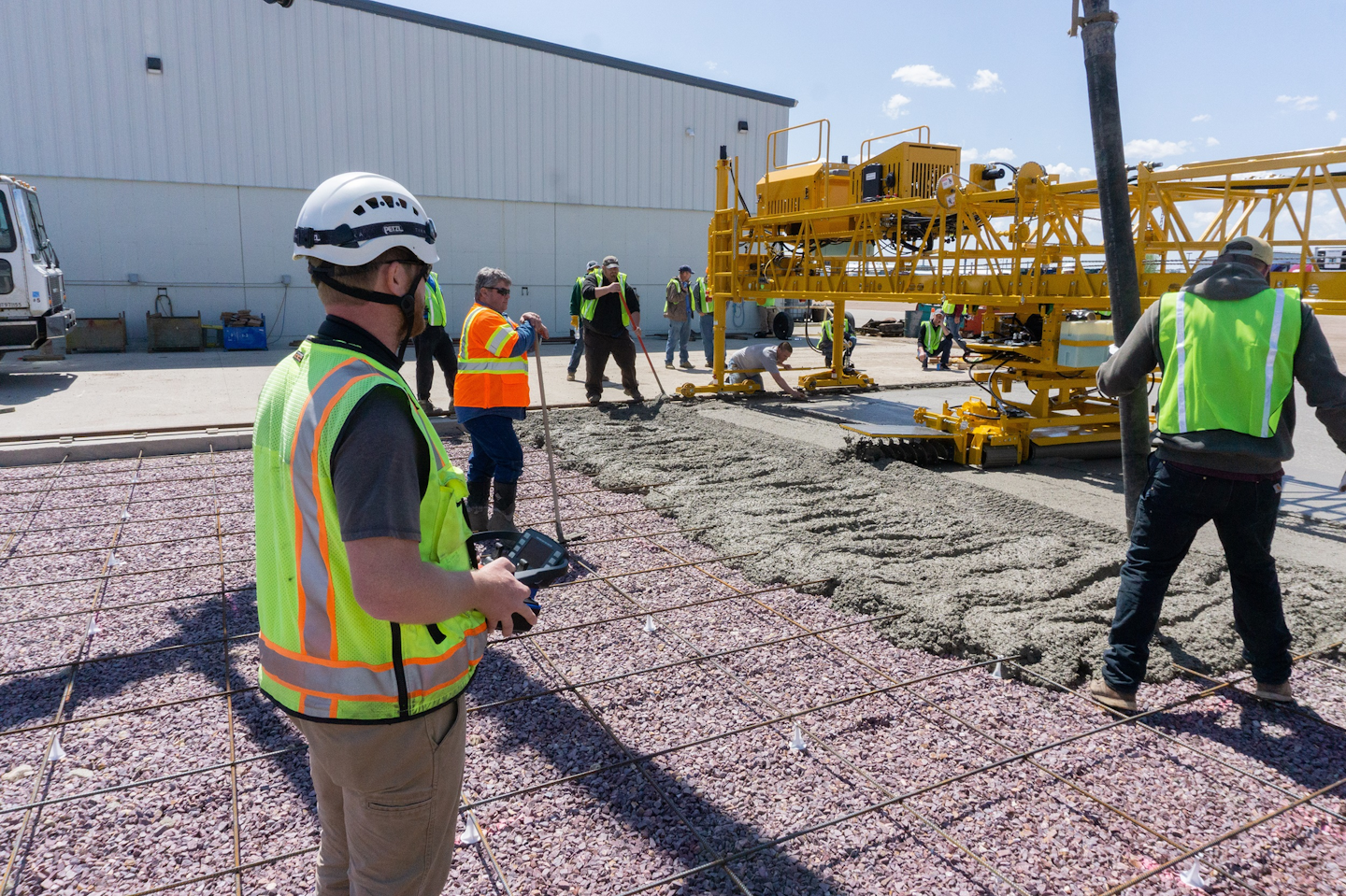 The annual service school, held over two days, was hosted by the Terex Bid-Well Service Department. The first day consisted of classroom topics, covering components, configuration, calibration and proper use of Terex Bid-Well paving equipment.
Day two students participated in hands-on training, placing concrete along with Terex Bid-Well's Service Technicians, who shared their experience and knowledge with the operators, showing them proper technique, how to achieve a uniform and consistent finish, as well as time-saving tips and tricks to get the most out of their equipment. 
This year, the attendees were also present for the unveiling and first use of the newest Terex Bid-Well Remote Control Paver (model 3600RC). This new remote control system allows the operator to control the machine from the ground/work area, offering increased safety, as well as the ability to communicate with other team members and the concrete placer. The 3600RC—as well as its larger sister paver model 4800RC—is capable of paving bridge decks, flatwork and roads with minimal set up time and increased flexibility.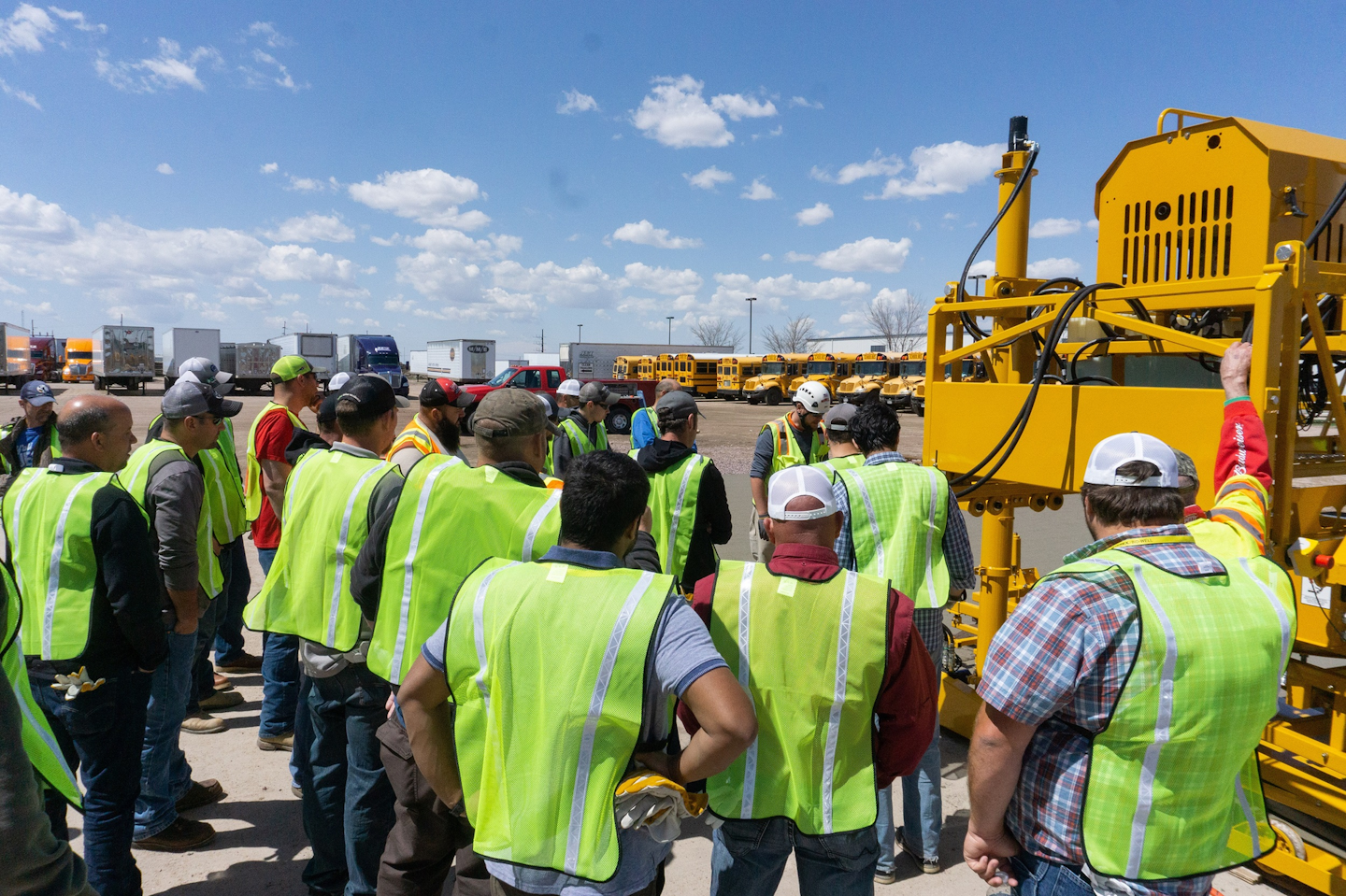 "While paving, it is common for the operator to make minor adjustments to machine settings," says Dean Johnson, service manager for Terex Bid-Well. "Without our remote operation, they will either need to call down to a laborer on the ground to make the adjustment or will have to stop the paver and paving operation to make the change. Our remote control units give the operator the flexibility to move away from the platform and have greater control over machine settings."