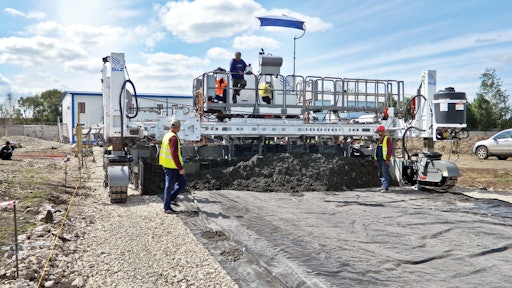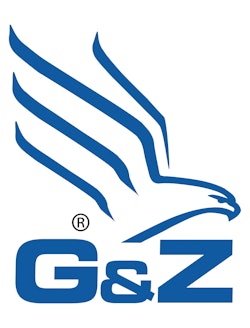 Updated April 12, 2013
At bauma 2013, Guntert & Zimmerman is introducing EGON: Equipment Guidance and Operation Network for its concrete pavers. G&Z calls it a "Next Generation Plus+1 Operator Control System" that simplifies paver operation, onboard and remote monitoring, and diagnostic ability.
The S600 multipurpose slipform paver features a double-telescopic tractor frame, access walkway and hose hinge system for a nominal working range of 8 ft. to 22 ft. 6 in. The paving kit available with TeleEnd telescopic end sections allow hydraulic telescopicing of 3 ft. per end, or 4 ft. with the TeleEndXL.
TightTrack allows for paving full width with as little as 12 in. of companion lane trackline with or without a Dowel Bar Inserter attachment
Up to 7 ft. of telescopic ability per side
AccuSteer slew drive track control system allows tracks to independently rotate almost a full circle for greater maneuverability
SmartLeg swing leg system allows for on-the-fly track line adjustments
Features the VariWidth tractor frame width change system, Next Generation Plus 1 operator control system and NoLine stringless paving preparation kit
CONEXPO-CON/AGG Booth #61115
Document: Guntert & Zimmerman S600 Paver Brochure
Request More Information
Fill out the form below to request more information about
S600 Slipform Paver