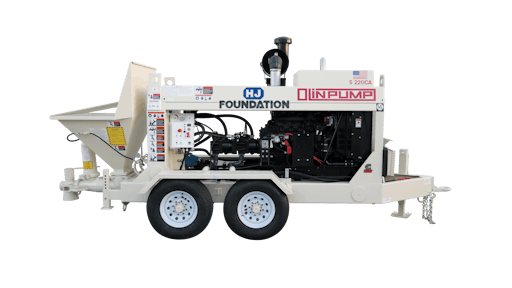 Olin Engineering, Inc. has pushed CFA Pile grouting to the max with its latest version of the 5 200CA, the 5 220CA. According to the company, Olin is the most commonly used pump in the CFA or "Auger Cast" Pile Deep Foundation industry.
Powered by a 260 hp Cummins and 250cc of Kawasaki hydraulic pump, it will empty 10 yard loads of structural grout mixes in under three minutes.
 The company builds five models exclusively for the application from 75 to 200 yph.
A complete line of stationary concrete, shotcrete and ½" minus aggregate ball valve pumps are available.
Request More Information
Fill out the form below to request more information about
Olin Engineering 5 220CA Pump