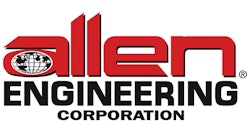 Jay Allen, President of Allen Engineering Corp. (AEC), recently announced that Roger Euliss has been promoted to the position of Vice President of Sales and Marketing. Mr. Euliss has been with AEC for the past two years serving as Sales and Marketing Director and will continue leading the AEC Sales and Marketing Team worldwide. As an officer of the company, Roger will also work very closely with Jay regarding strategic direction and new opportunities for AEC.

Roger will also continue on as President of Equipment Synergy International (ESI) which is a manufacturer and distributor of small-to-medium construction equipment which includes light compaction, concrete placing and finishing, concrete cutting, dewatering pumps, portable generators and related specialized equipment. Prior to founding ESI and joining AEC, Mr. Euliss was President and COO of Multiquip, Inc. where he served the equipment rental industry for over 28 years.

AEC is headquartered in Paragould, Arkansas. The company designs, engineers, manufactures, and markets equipment that is used on construction work-sites by concrete placing, finishing, and paving professionals. AEC's number one goal is total customer satisfaction.

AEC is a family-owned, American Manufacturer of high quality equipment that is sold and rented through a network of dealers and rental centers around the world. For more information, visit the AEC web site at www.alleneng.com.