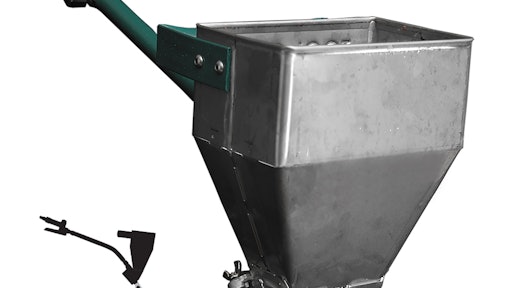 Announcing the GFRC (3-Jet Downward) Sprayer from ToolCrete for concrete countertop and mold applications. This tool will apply high-fibered GFRC and aggregate filled mixes fast and evenly. The hopper holds approximately a gallon at a time and with the proper compressor you can fill a countertop or concrete mold with over 10 pounds of GFRC in under 60 seconds.
Can be configured to spray with one, two or three jet settings to work with various compressor sizes.
Based upon the ToolCrete 3 Jet Wall and 3 Jet Combo sprayers for walls and ceilings, this sprayer has been designed to work with countertops and mold forms shooting in a downward angle.
In comparison to traditional hand packing, spraying provides a higher quality final product with an even dispersion of fibers and less clumping.
This sprayer allows for projects to be easily scaled up and opens up creative opportunities previously not possible.
Companies in this article
Request More Information
Fill out the form below to request more information about
New GFRC Sprayer for Countertops, Molds, Forms