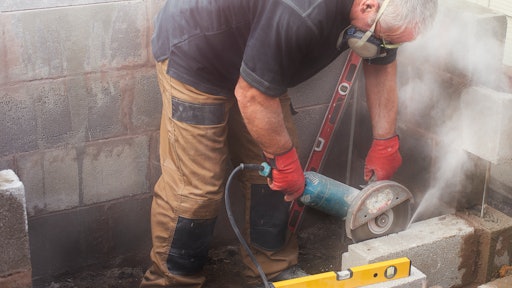 Getty Images/Martin Prescott
The Occupational Safety and Health Administration (OSHA) is seeking information about additional dust control methods not included in Table 1 of its construction standard for silica.
Table 1 provides proven methods to prevent silica exposure, such as respirator usage. Construction employers who follow Table 1 are not required to monitor employee exposure to silica and are not subject to the permissible exposure limit.
According to the National Law Review, OSHA has filed a request for more information about additional control measures for preventing exposure as well as information on the effectiveness of dust control methods in limiting worker exposure to respirable crystalline silica.
Revisions to Table 1 that would identify additional common construction tasks that correspond with dust control methods could ease the burden on construction employers to address respirable silica exposure.
The final rule on Occupational Exposure to Respirable Crystalline Silica was published in 2016 to curb lung cancer, silicosis, chronic obstructive pulmonary disease and kidney disease in America's workers by limiting their exposure to respirable crystalline silica. The rule is comprised of two standards—one for construction and one for general industry and maritime.