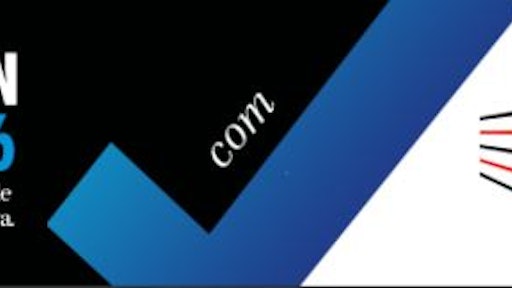 World of Concrete, the largest international trade show dedicated to concrete in the United States has established a history-making partnership with Sobratema, bringing a pavilion to Construction Expo 2016.
A bridge has been cast in concrete between Brazil and the United States. Sobratema — the Brazilian Association of Technology for Construction and Mining, has established a cooperative agreement with the World of Concrete — the industry's only annual international event dedicated to the commercial concrete and masonry industries, to bring the World of Concrete Pavilion to Construction Expo 2016. Construction Expo takes place June 15-17, 2016, at the Sao Paulo Expo Exhibition & Convention Center, Sao Paulo, SP – Brazil.
This Pavilion will feature new products and technologies for the concrete industry; the strategy is to establish the event to be held triennially. "With that, we hope to meet the market demand for an optimized mode of participation in line with today's economic scenario that calls for lower costs", says Hugo Jose Ribas Branco, Director of Operation at Sobratema.
The World of Concrete Pavilion intends to draw to Brazil a sample of the innovation and technology that exhibitors and attendees find on display at the event held annually in Las Vegas. One of the high points of the event will be concrete specific education sessions at the Construction Expo Congress, the presentation of cases and technologies applied in outstanding infrastructure and housing construction works in the U.S., and networking opportunities with concrete experts.
For more information, stop by The Brazilian Association of Technology for Construction and Mining, SOBRATEMA, Booth #C4237 at WOC 2016