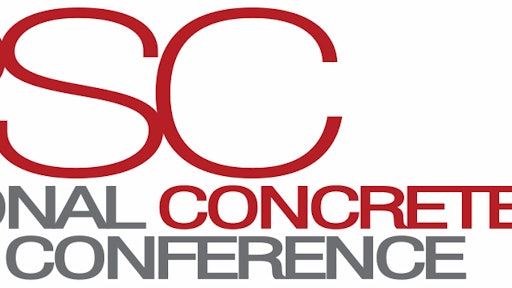 A few months ago the International Concrete Polishing and Staining Conference (ICPSC) formed a long term partnership with AC Business Media (ACBM), publisher of Concrete Contractor magazine. This partnership will serve to re-launch and grow the ICPSC to make it the premier concrete polishing event.
On February 1, 2016 the International Concrete Polishing and Staining Conference (ICPSC) returns to Las Vegas at the World of Concrete 2016. This exclusive, one-day conference will offer polished concrete contractors the opportunity to learn from industry experts, sharpen your business skills and network with other contractors who polish concrete floors.
The ICPSC conference began in 2008 when founders and concrete polishers, Charlie and Jason Griffasi of Concrete Innovation Inc., (Buffalo, N.Y.) realized the only polished concrete education available was from the manufacturer where your equipment was purchased.
"Realizing that the main goal of the manufacturer is to promote what they sell we wanted to set a venue that would offer unbiased information," Charlie Griffasi says. "All of the seminars are presented by industry experts and experienced contractors. Every presenter is directed to be topic specific and no product or equipment promotion is allowed."
According to Griffasi, the mission of the ICPSC is to be a "Big Tent" within the polished concrete industry. "This gives us the opportunity to present all points of view without a bias. We want to present advancements in the industry and let those in the field decide for themselves what they choose."
Why contractors should attend ICPSC
Traditionally, the ICPSC is an international event. It brings together contractors and manufacturers from all over the world. It allows an unequalled opportunity to network with other contractors and there is no hesitation to share knowledge.
Contractors who attend the ICPSC at the World of Concrete will have the opportunity to catch-up with what the industry is doing presently as well as learn about new trends in the industry. Attendees will know what works and what doesn't and will walk away with a feeling of community that an industry needs to grow and prosper.
"The industry is always advancing," Griffasi says. "This is the only place where a contractor one can get all the information in an unbiased format and decide for themselves what path they want to take to grow their business."
The ICPSC brings together a segment of the industry to discuss trends and techniques, allowing the industry to grow in a united direction.
"By allowing the industry to read from the 'same Playbook' it helps to insure its sustainability, growth and direction," Griffasi says.
Whether you're new to the industry or an experienced concrete polisher, the ICPSC is THE place to learn about the latest and greatest in the concrete polishing world.
Ed. Note: Register now for the International Concrete Polishing & Staining Conference (ICPSC) in Las Vegas, February 1, 2016. Visit www.ICPSC365.com for more information or e-mail Ryan Olson, Conference Manager at rolson@ACBusinessMedia.com.