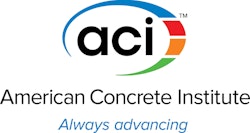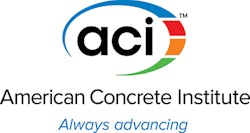 The American Concrete Institute (ACI) has announced the recipients of the ACI Certification Award and the ACI Construction Award.
The ACI Certification Award recognizes individuals for outstanding leadership and service on ACI Certification committees and dedication in developing, promoting, supporting and delivering ACI Certification programs. This years recipients include:
Mark A. Cheek, FACI, vice president of The Beta Group, Engineering and Construction Services, in Gretna, La. 
J. Mitchell Englestead, FACI, technical services manager at American Eagle Ready Mix in Las Vegas, Nev. 
Janet Owens White, chief of the Engineering and Laboratory Services Division in the Bureau of Reclamation's Technical Service Center in Denver, Colo. 
The ACI Construction Award is awarded the authors of the paper, "Constructability of Embedded Steel Plates in Cast-in-Place Concrete," Concrete International, September 2018, pp. 28-34. The article presents recommendations for best practices for design, fabrication, coordination and construction of embedded steel plates in cast-in-place concrete. The authors include:
James Klinger, technical representative for the Conco Companies, based in the San Francisco, Calif. area.
Tim Manherz, senior vice president of operations at TAS Commercial Concrete Construction, with headquarters in Houston, Texas.
Bruce A. Suprenant, technical director at the American Society of Concrete Contractors (ASCC) located in St. Louis, Mo.
Frank P. Salzano, P.E., director of quality control at Ceco Concrete Construction.  
For more information on the ACI Honors and Awards, please visit concrete.org.