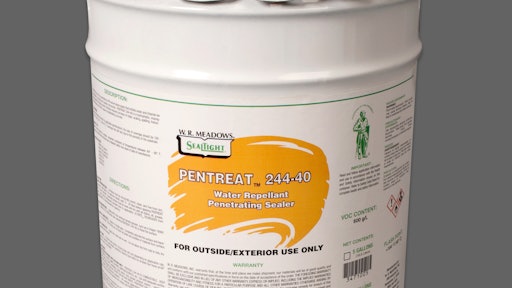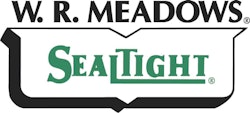 One of the leading causes of scaling, spalling, and freeze-thaw damage on concrete and masonry structures is unwanted water and salt penetration. PENTREAT 244-40 water repellant penetrating sealer offers 40% active content silane to help reduce water and chloride ion infiltration.
This high performance, breathable, penetrating sealer is designed for use on horizontal and vertical, new and existing, concrete and masonry above-grade surfaces.
PENTREAT 244-40 is ideal for use on parking structures, driveways, plazas, stadiums, bridge decks, piers, ramps and many other residential, commercial, industrial, and municipal project locations.
PENTREAT 244-40 chemically bonds to the substrate, reducing liquid absorption while allowing vapor transmission.
In addition to being a superior water repellant sealer, PENTREAT 244-40 can help extend the life of treated surfaces while keeping the substrate cleaner.
For areas with strict VOC regulations, PENTREAT 244-40 OTC is available.
Request More Information
Fill out the form below to request more information about
W. R. Meadows PENTREAT 244-40 Water Repellant Penetrating Sealer