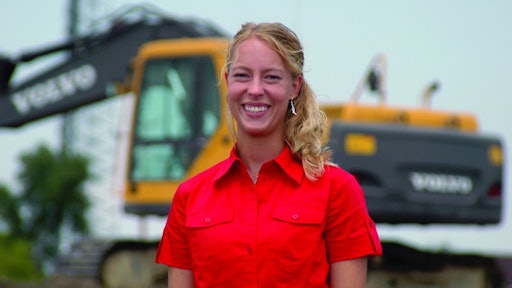 CONEXPO-CON/AGG 2020 is just around the corner. Personally, it's been six years since I attended my last CONEXPO, and I'm looking forward to seeing what's new at this year's show.
This year, while we're at the show we'll be honing in on a few core topics including automation, electrification, workforce development, wearable technology, connectivity and drones. While at the show, we'll be producing an array of videos featuring subject matter experts discussing these six core topics. In this Big Show Guide, we've included several articles revolving around these topics to pique your interest prior to our coverage at the show.
On PAGE XX, find out about new wearable technology available to the construction industry. Read more about how electric construction equipment is gaining momentum on PAGE XX. Plus, augmented reality has many applications in the construction industry, and helping service technicians could be a game changer (PAGE XX).
We also have plenty of CONEXPO-CON/AGG focused content such as a brief guide to educational courses and offerings at this year's show (PAGE XX) and a preview of over #OFPRODUCTS being exhibited. Plus, we've included a few helpful and entertaining features on things to do while in Las Vegas.
If you're attending CONEXPO, stop by and see us at booth #N10565. We'd love to hear your feedback on the show. And if you can't be there in Las Vegas, keep up to date with what's happening on ForConstructionPros.com and our associated social channels all week long.
2020 CONEXPO-CON/AGG Show Info
Show Hours
Tuesday March 11 – Friday March 14 9:00 a.m. – 5:00 p.m.
Saturday March 15 9:00 a.m. – 3:00 p.m.
*Times are Pacific Standard Time (PST)
What to see in 2020
The Festival Grounds: The 2020 show has expanded to the Las Vegas Festival Grounds located adjacent to the Circus Circus Hotel on the Strip — adding approximately 1.5 million square feet (about the same size as the Gold Lot). The Festival Grounds will feature indoor and outdoor exhibits. Products for earthmoving, hauling, land clearing and lifting can be found in the new lot.
Tech Experience: The Tech Experience is back and is now in two locations (Silver Lot 3 and Festival Grounds). The 2020 Tech Experience will focus on what's changing in the construction industry in the key areas of modern mobility, sustainability and smart cities.
Tech Talks: Also in Silver Lot 3 will be 24 sessions of Tech Talks featuring subject matter experts who will offer presentations to expand on what's changing in mobility, sustainability and smart cities.
Women in Construction: There will be several events highlighting women in the industry including a breakfast on March 11, an influencer meet and greet and panel discussion also on March 11, and an executive lunch forum on March 13.
IFPE 2020
Once again, the International Fluid Power Exposition (IFPE) will be co-located with CONEXPO-CON/AGG. IFPE is an international exposition and technical conference dedicated to the integration of fluid power with other technologies for power transmission and motion control applications.