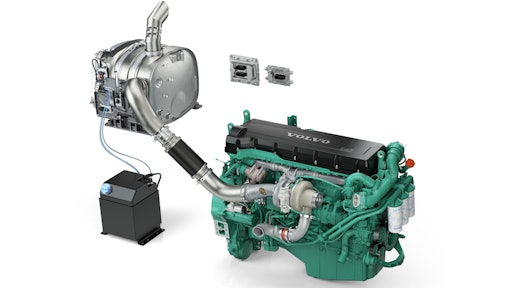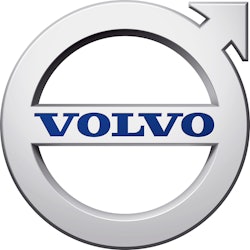 Drawing on 180 years of experience and the research strength of the Volvo Group, Volvo Construction Equipment's Tier 4 Final/Stage IV-compliant D4, D6, D8, D11, D13 and D16 diesel engines meet the stringent new EU and US emissions legislation — while also improving fuel efficiency by up to 5% over previous models and reducing running costs overall.
The V-ACT (Volvo Advanced Combustion Technology) engines feature advanced fuel injection, a more effective air handling system and enhanced engine management. Comprehensively tested in punishing conditions, the Tier 4 Final/Stage IV engines have been validated in bench and multi-application field testing to reduce nitrogen oxide (NOx) levels from Tier 4 Interim/Stage IIIB levels of 2.0g/kWh to just 0.4g/kWh — an 80% decrease — in accordance with the demands of the new legislation, which came into effect in January 2014.
To meet these new requirements without dramatically changing the base engine, the majority of Volvo Tier 4 Final/Stage IV engines now incorporate selective catalytic reduction (SCR) — a technology that's already been comprehensively tested in more than one million SCR-equipped Volvo trucks since the system was introduced in 2005.
SCR uses an injection of a reagent liquid (a 32.5% solution of urea in deionized water) into the exhaust gas flow to convert NOx to nitrogen and water, both of which are found naturally in the air. The reagent liquid is called DEF (diesel exhaust fluid) in the US and AdBlue® in Europe. The system reduces NOx emissions by as much as 95%.
Along with SCR, the cooled external exhaust gas recirculation (cEGR) system also works to lower NOx by diluting the air in the combustion chamber, which in turn lowers combustion peak temperatures. A variable geometry turbocharger (VGT) on the D13 and D16 or a waste-gated turbocharger on the smaller engines, provides instant torque at low engine speeds – boosting power and enhancing engine performance for greater fuel economy.
Diesel particulate filter
The fully automatic diesel particulate filter (DPF) system reduces harmful particulate matter without interrupting machine operation or lowering productivity or performance. Passive regeneration takes place regularly at low exhaust temperatures to oxidize particulate matter. Additionally, particulate matter is incinerated at high temperatures via reset regeneration. This infrequent process does not require any intervention from the operator. The interval between each reset regeneration depends on the application and ambient conditions. An after-treatment control module (ACM) monitors and controls regeneration, ensuring that emissions are successfully reduced. Filter maintenance may be required every 4,500 hours (6,000 hours for D4 through D8) but can be done quickly and easily.
The advanced engine management system (EMS), which adapts instantaneously to changes in operation, has been updated with a more powerful processor and software that supports more functions with greater precision and a higher level of control.
Put through their paces
Volvo CE's Tier 4 Final/Stage IV engines have benefited from more than 80,000 hours of testing in articulated haulers, wheel loaders and excavators, as well as in engine test benches. Prototype testing has also been done in sub-zero temperatures, extreme heat and at high altitudes.
Perfect harmony
Customers benefit from the matched components and perfect harmony between engines and machines. Volvo harmonizes engine output, drivetrain and hydraulics for greater efficiency, performance and productivity. And even though Volvo engines are tailored to suit specific product lines, they are built with common parts, allowing owners to quickly and easily obtain replacement parts for less downtime.
The entire range of Volvo CE Tier 4 Final/Stage IV engines and Volvo CE machines is backed by the company's extended service network and range of customer solutions, including DEF/AdBlue management, cost-effective DPF exchange services and Volvo Genuine Parts. For service and maintenance needs, a choice of customer support agreements (CSAs) is available, providing flexibility and cost control, and minimizing machine downtime. The Volvo CareTrack® telematics system enables remote monitoring of machine functions — from fuel consumption to service reminders — to improve productivity and efficiency.