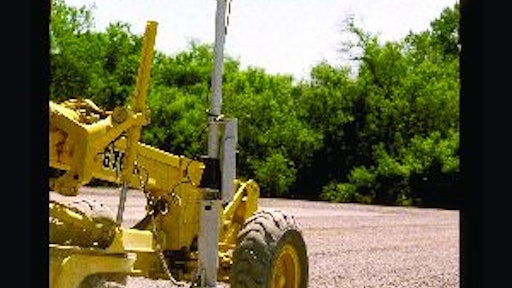 According to its developer, Destiny USA, Syracuse, NY, is destined to be the "world's largest enclosed and integrated structure." Upon its completion, the project will feature a 6.5 million-sq.-ft. facility built on a 325-acre site situated within an 800-acre renewal program site.
Phase I of the ambitious project - projected to be completed within two years - will include an upscale hotel, restaurants and retail shops. Future building phases will include hotels, a large indoor park with "invisible" dome and miscellaneous venues for entertainment and cultural activities. There are also plans to develop a complex for the $2.6-
billion Destiny USA Research and Development Park. When completed, the park will have diverse R&D programs in place that will be individually funded, managed and carried out by national and multi-national companies.
Efficiency via technology is a key directive of Destiny USA. All energy utilization on the "green" project will originate from renewable energy sources. The facility will also be a minimum of 30% more energy efficient than the baseline energy utilization of comparable modern buildings/structures. This projection is based on adapting new or improved energy efficient systems.
High-tech grading
Given the focus on integrating more efficient technologies whenever and wherever possible, contractors such as A.P. Reale & Sons, Inc., Ticonderoga, NY, have been encouraged by Destiny USA and its construction manager, Cianbro Corp., to present for approval the use of new technological construction methods to carry out their work - including GPS grade control.
A.P. Reale & Sons is responsible for most of the site work. Although much of the grading/excavation work has been completed over the last six months, there is still site work in progress. Throughout all of the rough grading, fine grading, trenching and general excavation activities, the contractor has employed various forms of grade control technology.
The company has four dozers fitted with Leica GradeSmart 3D MAC (machine automation control) GPS. In the MAC mode, blade positioning is automatically precision-controlled to meet the specified grade. The Hold-X-Slope feature holds the blade in the pre-specified position, even as it moves across breaklines; the result is crowns and batters are cut with greater precision. A software program manages breaklines by interpolation.
A.P. Reale uses a comparable setup on its motor grader. The system functions much like the dozer setup, but includes Side-Shift. This feature automatically controls the lateral movement of the motor grader blade to grade precise edges and complex designs.
A.P. Reale was very thorough in evaluating different makes of GPS equipment before investing in the Leica systems - with good reason. Between purchased and leased GPS equipment, the collective market value exceeds $500,000.
"We not only evaluated but actually have had limited experience, at one time or another, using three different makes of GPS equipment," says Jim Reale, vice president, A.P. Reale. "We concluded that the Leica products were best for our use. All three manufacturers' products have their good points, but the Leica GPS products that we bought have more of them."
Services before and after the sale were of primary importance when selecting a supplier. In this respect, MTS (Maine Technical Source), the Leica dealer, excelled. According to Reale, the hands-on GPS training his operators received from MTS' Chris Johnson was exceptional. And since the equipment has been in operation at the Destiny USA site, technical service is always available within a day, even though the field technicians must travel from Massachusetts.
Reduced staking costs
According to Reale, the leased GPS equipment is more than paying for itself, while the purchased GPS equipment, which cost about $175,000, will be paid off in 12 months. A primary reason for this quick payback is the significant reduction in staking requirements.
For example, a major undertaking on the Destiny USA project is the grading of six parking lots totaling 1.3 million sq. ft. By using GPS 3-D technology, the labor required to survey and install approximately 570 survey stakes within a 50-ft. grid pattern is virtually eliminated.
The project also called for excavation and grading of six surface water collector/sediment ponds, as well as a buildings-utilities tunnel. The two 70,000-sq.-ft. and four 30,000-sq.-ft. ponds all measured 4 ft. deep, with a 260,000-sq.-ft. total excavated surface area to be graded. The sides of the ponds were graded on a 1:2 slope. Normally, it would require about 80 stakes installed in a 50-ft. grid pattern. The cut-and cover, buildings-utilities services tunnel was 8 ft. deep, 30 ft. wide and 700 ft. long. It would have entailed installing about 30 stakes.
One of the major challenges in excavating-grading operations is holding to the specified slope grade without overcutting the specified excavation grade. Consequently, A.P. Reale used two hydraulic excavators fitted with Leica DigSmart 3D GPS. The DigSmart system enabled the operators to monitor the precise position and location of the bucket in real time via an onboard monitor, ensuring grade specs were met and overcutting was avoided.
The grading/excavating efficiencies allowed by the various grade control systems in use at Destiny USA has really opened the eyes of all those involved. "This has been a very good move for improving the quality of grading we performed on this project," asserts Charlie Manfred, A.P. Reale project superintendent. "I must give the people at Destiny USA a lot of credit for encouraging us to get involved with GPS technology for both machine automation and general surveying. They saw the value in this technology - as we do now."
Companies in this article