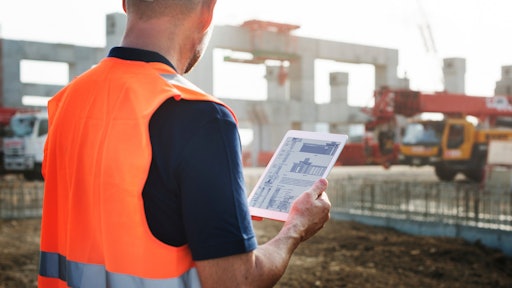 ©Rawpixel – stock.adobe.com
Construction companies own hundreds if not thousands of vehicles, heavy machinery, technology equipment, personal protective equipment (PPE) and simple or miscellaneous tools, all assets vital to their business operations. With several jobsites often running at once, it's critical for a company to keep track of its many assets worldwide or just between a handful of locations.
Construction companies can gain real-time and deep insight into the complete picture of their business operations by integrating innovative asset tracking and management technology into everyday systems and processes. This includes where each asset is, how it's utilized, how safety can be increased and how each asset can be managed to maximize its return.
Problem
Mistakes happen. Tools go missing or are in use where you didn't expect, vehicles and heavy equipment break down or need maintenance, and things break and need to be replaced. However, when these events happen, who is aware? Are the correct steps being taken to solve these issues? More importantly, what systems are in place to ensure that your assets are tracked and visible for a company that focuses on completing the job at the highest standard at the most efficient pace?
The construction industry spends way too much time dealing with asset management, especially manually – perhaps more than even realized. Frequently, the control of every asset is not given the proper priority it deserves. This may be due to old, outdated databases and infrastructure that are insufficient in adequately tracking assets, hesitant to change and keep the status quo, not trusting automation, or simply not knowing how important and best practices are in keeping track of minor details is to a business.
By not keeping internal data as up-to-date and accurate as possible, even the best-managed companies will question their inefficiencies, sunk costs, dead inventory, or bottlenecks within their day-to-day operations. As we push further into the digital age, there is no excuse for not capitalizing on technology that manages every last asset you have. Unfortunately, most businesses aren't treating asset management as their own asset.
Solution
By integrating​​ flexible technology into everyday workflow, companies can shape it to fit specific asset management needs. Each company is unique, and so is its stuff. Asset management software can track anything and is highly configurable to how you currently manage your equipment. It's proven that better asset tracking leads to better business performance – you keep your stuff nice and know where it should be - preventing losses and damage.
Successful asset management programs are powerful and flexible cloud-based platforms designed to help the world work smarter. Platforms are flexible, allowing users to configure asset tracking technology to work the way the user does for any company. Asset tracking platforms provide an easy way for companies in the construction industry to track the entire lifecycle of their assets from acquisition to retirement out of the field in the warehouse. The variety of assets that can be tracked in a system should be extensive, including IT assets, tools, machinery, heavy equipment and vehicles and other relevant company assets.
Benefits
By integrating an asset tracking software, any company has the whole business landscape at its fingertips. You'll get enhanced accountability with real-time updates directly from your teams in the field to know what you have, where it's supposed to be, how it's being used and whether it made it back. The full picture benefits include but are not limited to:
Keeping jobs moving: Schedule maintenance for your equipment and accelerate replacement and repair workflows.
Tool tracking: Detailed records and custom fields tell you what you need to know about your tools and equipment.
Asset kitting: Bundle equipment together to check it out to crews for each job rapidly.
Maintenance tracking: Extend the life of your equipment and keep it under warranty with scheduled maintenance notifications.
Custom reports: Detailed asset history and job costing reports to stay on top of reorders and avoid duplicate purchases.
Custom user roles: Provide an uncluttered view of what's essential and limit access based on responsibilities.
Manage assets from anywhere: Add mobile apps to the Android or iOS devices you already use every day.
Support your workflows: Enhance your workflows with custom actions for faster and easier asset updates and management.
Consolidate asset history: Full audit trails provide enhanced accountability and forecasting for every asset.
Enable role-based access: Get enhanced data security and simple onboarding for every job function in your organization.
Show record-level attachments: Get faster asset identification, more accessible access to vital asset data, and better employee self-service.
Integrating these technologies and being able to see the whole picture, down to every tiny detail, will pay to save time. By integrating these solutions, construction companies can see savings that are eight times what they spend from all the time they can get back (and that's before tax savings or reduced asset losses are taken into account). On average, companies currently using these freshly developed software and technologies see an 800% return on investment in saved time alone.