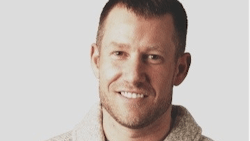 Tom Stemm is the CEO/Founder of Ryvit. He was inspired to build Ryvit when several of his clients in the construction industry had asked for some custom integration development work.
At the time, Tom was part of the founding team at GadellNet, a fast-growing IT consulting firm in St. Louis, and they realized that there was a significant gap in the construction tech industry – namely that, while tech purchases were high, the adoption rate of those solutions throughout all stakeholders was still lagging.
After a very diligent launch process, Ryvit was born to address the rampant problem of a dis-integrated tech stack in the construction technology space. Tom continues to lead a team of integration developers, application enthusiasts, customers and salespeople on a mission to eliminate duplicate data entry and rampant data errors from the construction technology world.