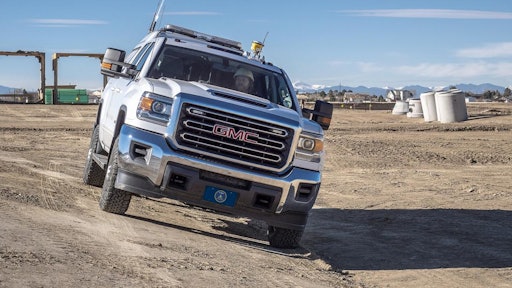 Trimble calls its SPS986 GNSS Smart Antenna "The most rugged receiver Trimble has ever built." It can be used as a GNSS rover system or as a base station, and with Trimble's CenterPoint RTX service it can deliver GNSS positions to 2 centimeter accuracy worldwide via satellite/IP, without need for a base station fast.
 An onboard sensor shows verticality on the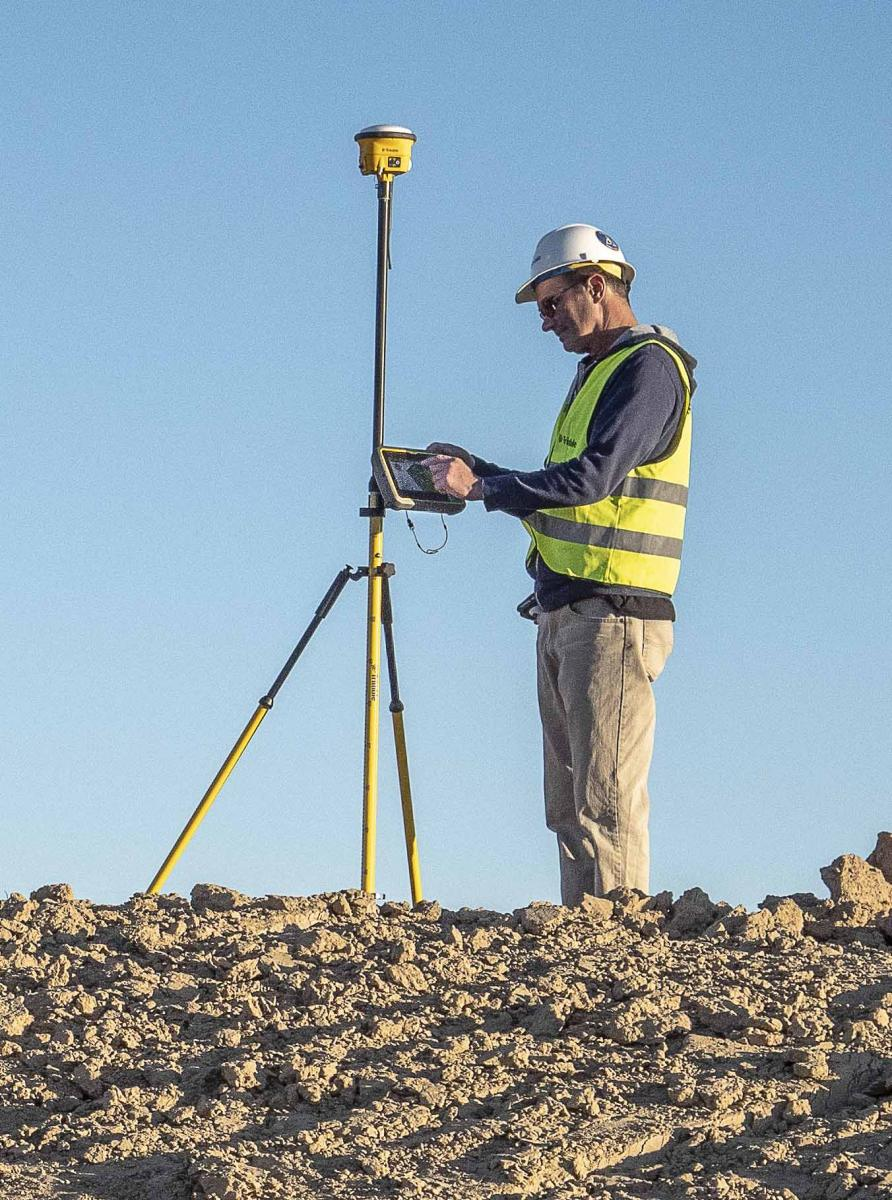 field controller screen; in the dark or hard to reach locations, work more efficiently and save time when you can't easily see the rod bubble. Using the SPS986 Smart Antenna and Trimble Siteworks Positioning Software, capture accurate points while standing, walking or driving the site in a vehicle, even if the receiver is not level. From inside the vehicle, contractors can set the height of the antenna and quickly interrogate surface models using the real-time 3D surface display. Tilt compensation allows for faster data collection—creates larger digital terrain models faster and with improved accuracy.
As a pole-mounted rover, the SPS986 can be pole-mounted and used for various site measurement tasks including grade checking, ATV-mounted for progress monitoring, and truck-mounted for site supervision.
For initial site reconnaissance, it can be deployed with satellite-delivered GNSS corrections without a base station. For higher-accuracy site measurements such as grade checking, it can receive Real-Time Kinematic (RTK) corrections via the internal wideband radio, Wi-Fi or the Internet.
A grade checker can mount the SPS986 to an ATV and easily conduct site topos, check as-builts and verify road centerlines where it is not easy or safe to walk with a range pole. Extending its productivity, the same unit can then be mounted on the roof of a supervisor's truck roof to collect and manage progress data.
As a base station, the SPS986 has Wi-Fi communications for small site projects and wideband radio for longer-range operations. It will automatically establish a connection and transmit RTK corrections to another rover or machine control system.
The Trimble SPS986 GNSS Smart Antenna and SCS900 Site Controller Software are suited to:
Measuring and verifying original ground levels and site features 
Monitoring real-time cut/fill information
Checking finished grade and laid material thickness against design elevations and tolerances
Computing progress and material stockpile volumes
Monitoring, and conducting quality control for earthworks and paving operations
Assessing as-built measurements and generating high quality reports for approvals and payment
Recording tilt data when taking measurements
Request More Information
Fill out the form below to request more information about
Trimble SPS986 GNSS Smart Antenna