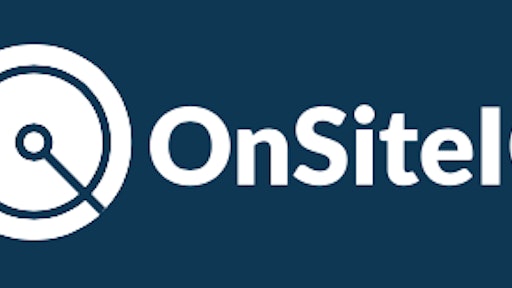 OnSiteIQ, a technology leader dedicated to bringing new levels of control and transparency to construction teams, is announcing the general availability of the OnSiteIQ platform and service in North America, providing a next-generation visual documentation and collaboration platform for construction projects. Created for the needs of the construction industry, OnSiteIQ is a next-generation construction visual documentation and collaboration platform that leverages machine intelligence and computer vision to automatically map 360-degree walkthrough images to construction plans and provide seamless, remote progress, quality, and safety audit capability to construction stakeholders.
Through its platform and service, OnSiteIQ helps medium-to-large-scale construction companies monitor and document building progress by regularly capturing 360-degree video image data of construction sites. The video data is automatically mapped to digitized building plans on the OnSiteIQ platform, where they can be virtually toured by construction stakeholders from anywhere around the globe using a web browser. Building owners and construction teams can use the OnSiteIQ web platform for progress, quality and safety audits and to increase transparency and control of their projects. The platform delivers a suite of collaboration modules that help drive accountability for quality, safety, and progress assurance across construction teams.

"After extensive testing with some of the most noteworthy names in construction, we are very excited to officially launch the first generation of the OnSiteIQ service and platform, ready for general use in North America," said Ardalan Khosrowpour, CEO and Co-Founder of OnSiteIQ. "Working with construction leaders like Moinian, New Line Structures and Rockefeller Group, we have put a considerable amount of R&D into ensuring that we have a platform that advances the abilities of construction owners and developers to drive collaboration and efficiency into existing processes to aid project control, safety audits, quality control, cross-team collaboration and much more."
Khosrowpour states that the package is aimed at progressive owners, developers, construction managers and other stakeholders in the building industry who are interested in creating new value in their construction processes through cutting-edge technologies. OnSiteIQ Co-founder, John Mollis adds that while the company has launched a powerful visual documentation platform, future iterations will bring additional technological developments to the construction industry that will break new ground.

"We've focused on building a powerful reality capture and collaborative platform that is easy-to-integrate and use; however, we are just scratching the surface on the long-term capability of the OnSiteIQ service," explained Mollis, a computer vision software engineer, formerly of SRI, where he was the technical lead engineer for the team that built the equivalent of Google Earth/Street view for the military. "Blending machine-intelligence with computer vision to identify safety concerns and aid construction managers with quality control, and much more is the long-term direction of the platform. Incredibly useful Artificial Intelligence (AI) applications for the construction industry is not such a distant idea."
The OnSiteIQ platform and service is available to help construction companies in creating new level of trust and transparency in their existing processes in North America. For subscription information for this service, visit OnSiteIQ at www.OnSiteIQ.io.
How OnSiteIQ Works

OnSiteIQ is a next generation 360-degree visual documentation and collaboration platform that can be accessed through a web browser with internet access (such as Chrome or Firefox). Subscribers of the OnSiteIQ service submit their floor plans to the platform, which is converted into a tourable model within the platform. On a weekly basis, the OnSiteIQ network of data collectors use high-resolution 360-degree cameras to tour and scan the relevant construction site. The OnSiteIQ platform then automatically maps the walkthrough video data to the floor plan to deliver a 360-degree virtual walkthrough experience. Users can remotely audit the site with complete 360-degree walkthrough control, and features like "Time Travel" to view the project at different points in development, make and share notations, and even draft and send emails to relevant managers from within the platform.
During construction, companies connect their teams and get the benefit of the ongoing construction documentation using the OnSiteIQ platform. After construction is finished, a virtual asset is created as the data can be passed to building managers, facilities operations and maintenance teams as a repository for future repair work. The high resolution visual data can be used as a valuable reference for previous work, dispute resolution and defect claims.