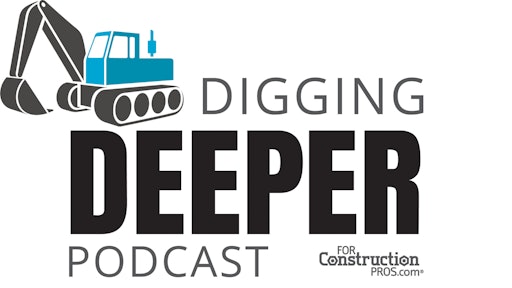 Listen to this Digging Deeper to find out more about technology adoption, barriers and solutions for the construction industry.
Contributing Editor Becky Schultz talked with John Somers, senior director - utility for the Association of Equipment Manufacturers (AEM) and Tom Austin, America's OEM business development manager for Trimble, about trends in technology adoption in construction and the opportunities for the industry going forward.
There is a lot of technology available to contractors, but the adoption rate is much lower than it should be. Larger construction companies typically lead the way for technology adoption. But many technologies can benefit all sizes of companies.

What are the barriers to adoption? Cost, proving ROI, workforce pushback, awareness, etc.? More importantly, how does the industry get over that hump?

According to Austin, there's a cultural change that needs to happen to pave the way for better tech adoption. This includes training and demonstrations — getting the product in front of the contractor and in his or her hands.