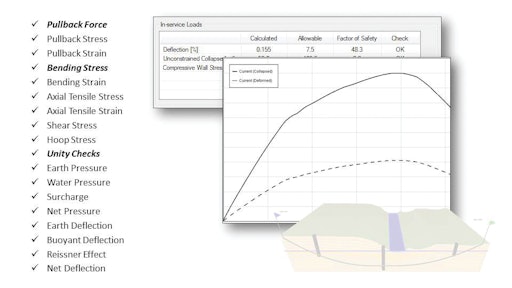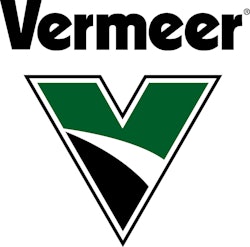 Vermeer acquired BoreAid, a unique planning and design software package for assisting engineering consultants, contractors and municipalities in planning and completing horizontal directional drilling (HDD) jobs more efficiently. The BoreAid 4.0 software will be released in November 2013 to supersede BoreAid 3.0.
Vermeer BoreAid 4.0 calculates the bend radius of the bore to ensure the product pipe and drill rod bend matches product specifications and analyzes the induced pipe stress to ensure the pipe remains intact during and after installation. The software also assesses drill fluid requirements by calculating the amount of fluid needed to complete a bore and how much cuttings disposal to anticipate.
Full 3-D bore-planning capabilities allow for pullback load calculations in situations with compound curves and horizontal bending, all based on industry standards, giving the user critical pipe stress information for a bore path with multiple tangent and curved sections.
"The Vermeer BoreAid 4.0 software takes into account the many varying parameters of the soil, pipe, machine, etc., based on scientifically proven methods and industry standards, to generate an efficient bore plan," said Reinhard Beschel, global product manager, Advanced Control Systems, at Vermeer.
Request More Information
Fill out the form below to request more information about
BoreAid 4.0 Bore Planning and Design Software