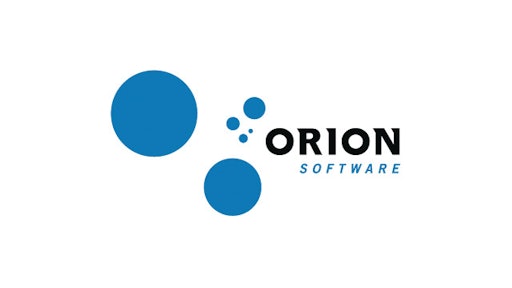 Orion Software has launched a complete innovative dispatching center fully integrated to Sirius-e.
The dispatching center is available for all business sizes as it does not require investment in GPS devices and a complex set-up. It is readily available for all Sirius e mobile App users. Most of the solutions in the market require installing a GPS device in the fleet in order to have access to the geolocation of the delivery resources. With the Sirius e solution, you only need cell phones.
The drivers are simply connecting to the Mobile App to see their route plan for the day. As soon as they connect, the dispatcher can see them on the dispatching map in real time. The drivers can choose any trucks in the fleet. This allows users to add instantly a rented truck or third party delivery companies to the dispatching center in minutes.
The dispatcher has all resources available and the requests for shipment on a map. He/she can simply drag and drop the requests to assign them. Then, he/she can test the route plan to get the most efficient routes and push notifications to the drivers.
Patrice Boivin, president and CEO of Orion Software says, "This dispatching solution resolves a long time problem with existing solutions. The reality in the rental market is very different than the regular distribution. During the peak period, rental companies are renting additional trucks, hiring third party trucking companies and their solution becomes nonoperational as it's incomplete. Not anymore with the Sirius e dispatching solution. At all time, the dispatcher can see all the trucks available and react quickly with real-time position."
Request More Information
Fill out the form below to request more information about
Orion Software Sirius-e With Integrated Dispatching Center