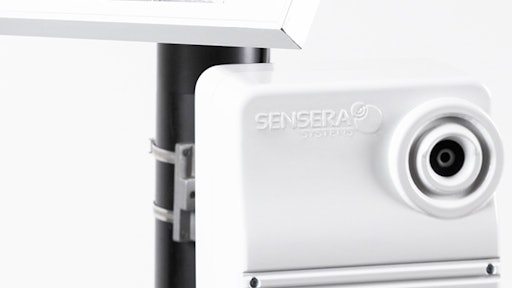 Sensera offers multiple jobsite monitoring solutions with its MC26 wireless time-lapse camera, MC78 Construction Camera and high-resolution MC88 solar-powered, wireless jobsite monitoring and surveilance camera. All the cameras can be installed by one person in about 20 minutes.
All three cameras feature an AC Power Module designed for sites with no solar-gain, indoor use and sites with intermittent power. The system can be switched between solar and AC power. The three cameras also features five days of battery backup for 24/7 operation.
The MC78 and MC88 are available in a XL Extended Solar Power series to provide 10 days of battery backup.

The MC26 wireless time-lapse camera is designed for short cycle projects and jobsites with a smaller footprint. The MC26 will also capture clear HD 6MP images, schedule on-going time-lapse recording and up to two hours a month of live streaming video.
The MC78 Construction Camera can be used to record and monitor any jobsite. The MC78 will capture clear HD images up to 8MP and record time-lapse video so contractors can track progress, site visitors, equipment, safety and project milestones.
The MC88 high-resolution, solar-powered, wireless jobsite monitoring and surveillance camera captures 16MP still images and 4K HD time-lapse along with full 1080p streamed and recorded video.

Request More Information
Fill out the form below to request more information about
Sensera MC26, MC78 & MC88 Camera Systems