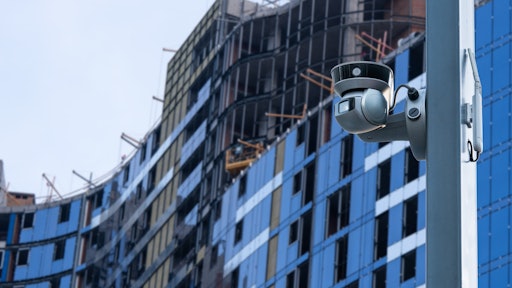 @Oleksandr - adobe.stock.com
There are many factors to consider when it comes to protecting your business. One growing concern is cybersecurity. Businesses—especially those in the construction industry—have become popular targets for hackers and scammers.
So far in 2023, the global average cost of data breaches is $4.45 million, a 15% increase over the past three years, according to an IBM study.
These threats come in different forms. Hackers often use methods like malware attacks, social engineering scams, and password theft, according to IBM. These threats can come from people outside of your organization who wish to gain access to your information—but they can also come from people inside your organization who are looking to take advantage of their position.
Given the significant risk associated with cybercrimes, it's important that you take steps to help protect your business. Here are a few recommendations:
Strengthen Protective Systems
An important part of protecting your business from cyber threats is having good defensive measures in place.
One of the most important things to do is identify sensitive information—like financial information and employee or customer Social Security numbers—and bolster the protective measures around it. This can be done using password protection, firewalls, or encryption.
Perform an annual review of information and data collected, processed, and retained to ensure it's properly protected. If you find sensitive information that's no longer needed, permanently delete all electronic copies and safely dispose of hardcopies.
Here are a few additional steps you can take:
Back up important data on an external hard drive to help protect your organization from a ransomware attack
Use two-factor identification
Properly dispose of information on old devices and the devices themselves
These steps are important, but it's not enough just to have systems in place. You need to routinely evaluate them to ensure they're operating as they should. This can also help you determine if they need to be updated.
Working with a security or cyber expert can help ensure your systems are properly maintained. And they can help you select the software and protective measures that are right for you and your business.
Train Employees to be Vigilant
Hackers will try to gain access to your systems through your employees, which means they're often your first line of defense. Since human error is considered one of the biggest cyber vulnerabilities, it's vital to hire reliable employees and train them to identify potential risks.
While going through the hiring process, run background checks on all potential hires. This can help identify any red flags. If possible, it can also be useful to check credit scores, references, and the education level of job candidates.
Once you've assembled your team, teach them proper protective measures. Help them understand when and how someone may be trying to use them to gain access to your business's information.
One of the top ways hackers will target your employees is through phishing emails. These emails can be hard to detect, so it's important that your employees carefully inspect the items in their inbox. As their employer, it's your responsibility to train them to identify the aspects of suspicious emails. These can include:
Unofficial URLs or email addresses
Generic greetings
Blatant grammatical errors or typos
Urgent requests for personal information
Offers for free or discounted items
Links to update payment information
If they determine an email is suspicious, have them report it to you or your IT department so other employees can be alerted. If your employees are ever in doubt, encourage them to ask you or someone else at your business to help verify if a request is legitimate.
It's also important to have protocols in place for how employees should protect their work accounts, laptops, and cellphones. Good practices include:
Having strong, unique passwords
Storing devices in a safe place
Never leaving a device unattended, especially if it's open
Providing clarity on what they can and can't use their business devices for
Invest in Cybersecurity Insurance
Though it's important to take all these precautions, they're not always enough. If a hacker is able to gain access to your system, insurance can potentially help you in the aftermath.
It can help cover the expense of things like legal action, business interruption loss, fraudulent transfers, and reputational damage. Some insurance providers even offer to help cover the cost of a reward for information that leads to apprehending cybercriminals.
The various elements of cybersecurity may seem overwhelming, however taking simple steps, including consulting with a local expert, can go a long way toward protecting your business.