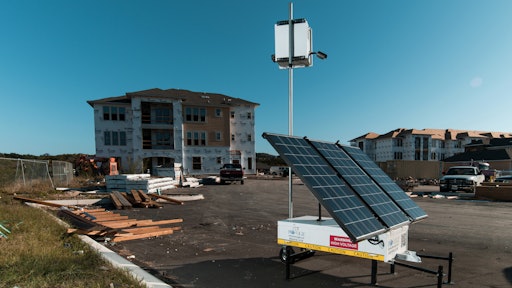 Pro-Vigil
By Jeremy White, Founder, Pro-Vigil
Construction sites were some of the earliest workplaces impacted by the COVID-19 pandemic. Cities such as Boston essentially shut work down overnight as concerns over virus transmission swelled. Many projects across the country followed.
While construction nationwide has largely resumed, the issue now revolves around staying in business. Many projects are already weeks behind schedule due to earlier shutdowns, and companies are looking for ways to keep their workers on site and healthy to prevent any further disruption, while at the same time building trust so that employees know their health and safety is a top priority while on the job.
Pre-pandemic, construction sites already had to make sure they were in compliance with a number of federal- and state-mandated safety guidelines. On top of those, The Centers for Disease Control and Prevention (CDC) as well as the Occupational Safety and Health Administration (OSHA) have each released COVID-19 specific guidelines for the construction workforce. They include everything from advising workers to wear masks over their nose and mouth to limiting close contact with others.
While many companies have adopted these practices on construction sites nationwide, the real problem lies in being able to monitor and enforce them. How do you maintain social distancing on sites while crews work in confined spaces? How do you make sure workers are staying six feet apart? These are issues management now has to stay on top of, while continuing to focus on their day-to-day duties. 
Technology Takes on Compliance
When it comes to compliance and staying on top of potential health threats, you'd be hard pressed to find a site manager that wouldn't love to have another set of eyes to keep watch. Luckily, today's technology provides a solution in the form of IP security cameras. When combined with artificial intelligence (AI), modern digital video delivers new capabilities that not only provide enhanced detection capabilities for keeping intruders out, but can help construction managers keep staff healthy and safe and projects on course and on time.
Let's take a look at three ways that IP security cameras can help monitor and maintain COVID-19 construction guidelines to keep workers safe and on the job.
1.    Monitor for Social Distancing
One of the most common COVID-19 related guidelines adopted in recent months has been the six-foot social distancing rule. On a construction site, workers are often moving around quickly in tight spaces. It's possible that workers may not even realize they are breaking the six-foot rule as they return to their daily routines and move quickly about the site. For management, it's impossible to watch every employee to make sure social distancing is taking place.
IP security cameras can be used to monitor how close workers are coming to one another. For example, some cameras have the ability to digitally place a ring around each employee. The AI measures the distance between workers, and if their rings overlap, they change color (from green to red, for example). It is also possible for systems today to generate a "scorecard" at the end of each day, which can show managers which areas on the site are most prone to social-distancing violations. This can inform the creation of revised work procedures that can mitigate this problem.
2.       Face Mask Detection
In many states, face mask mandates are still in place. And where they are not, many workplaces are following federal and local guidance (including the CDC and OSHA guidelines mentioned earlier) recommending face masks in the workplace. For construction crews, masks may unconsciously be removed to get some fresh air, which can cause a problem, because if one maskless worker is infected with COVID-19, the virus can easily spread to others and trigger sick days and quarantines that decimate construction crews.
Similar to the way IP security cameras can detect social distancing, they can also detect whether or not a face mask is being worn. This is especially important in states and cities where face masks are required on the job. Crews cannot afford to be shut down again, and this type of face mask detection can assist management in making sure that any failure to comply is addressed before it becomes a bigger issue.
3.     Occupancy Tracking
Although most businesses have been allowed to reopen, many states continue to restrict occupancy capacities. For construction sites, this can be difficult to track with so many parties – from delivery drivers to subcontractors – coming and going every hour. Rather than have a person stand at a site's gate and manually count how many people are coming in and out (potentially putting them in close contact with others), IP security cameras can be leveraged to do the counting for them. The cameras can count how many people are onsite at once, and, if that number climbs too high, management can step in and reallocate resources to stay compliant with health guidelines.
The footage from these cameras can also be reviewed to analyze foot traffic. If one area seems to be a problem spot, management may consider changing traffic to be "one-way" in that spot (similar to the one-way aisles seen at many grocery stores today), or rerouting traffic to a more open space where it's easier to spread out.
Constructing a Safe Solution
Construction may be back in business, but the right steps need to be taken in order to keep it that way. While COVID-19 health and safety guidelines may seem overwhelming for management teams looking to resume business, they should know that IP security cameras – which may already be deployed on the site – can do more than their name implies. And it's not just about compliance, but also about building trust with employees. When it comes to keeping workers and those around them safe during this difficult time, this technology can help provide an effective solution.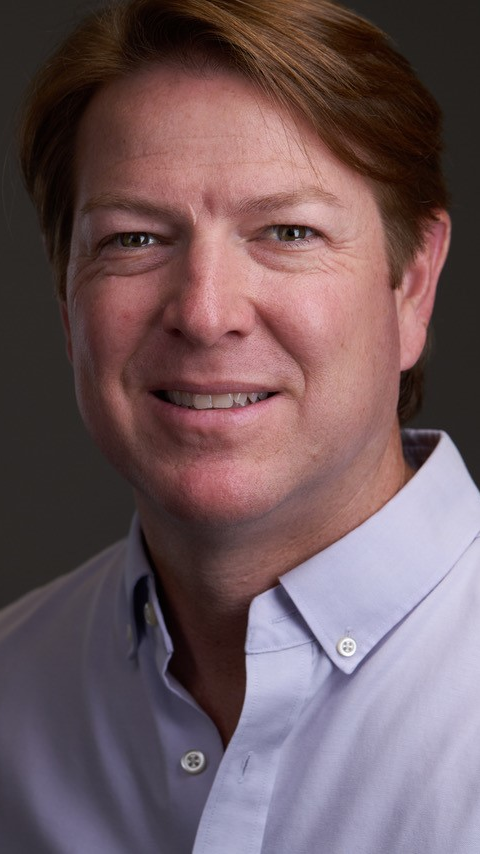 Jeremy White founded Pro-Vigil in 2006 and helped to pioneer the remote video monitoring industry. His entrepreneurial spirit and leadership style have been key in the success of Pro-Vigil and the industry as a whole.